Self Storage units for college students can be lifesavers when making the transition to college housing. And, when it comes to dorm rooms and campus life, space is almost always at a premium. If you're a student, it's important to stay organized and have a solid storage plan in place. With just a little bit of advance planning, you'll be able to maximize every inch of your home away from home — so you can maximize your college experience from day one.
Consider leasing a self-storage unit near campus
Don't panic if your dorm room is shockingly short on storage space. Most universities and colleges are just a stone's throw away from at least one or two self-storage facilities — and you might be surprised to know that many self-storage companies regularly offer sweet pricing and flexible lease terms to students. That student ID in your pocket unlocks all kinds of benefits, not just the entrance to the dining hall.
A self-storage unit near campus is a great idea if you need larger items like sports gear, ski gear, or your bike for part of the school year. It's also a terrific place to keep boxes of textbooks and notebooks, seasonal clothing like parkas and boots, and summer fun items like paddleboards. Plus, if you share a unit with a roommate or college friend, you can always split the cost.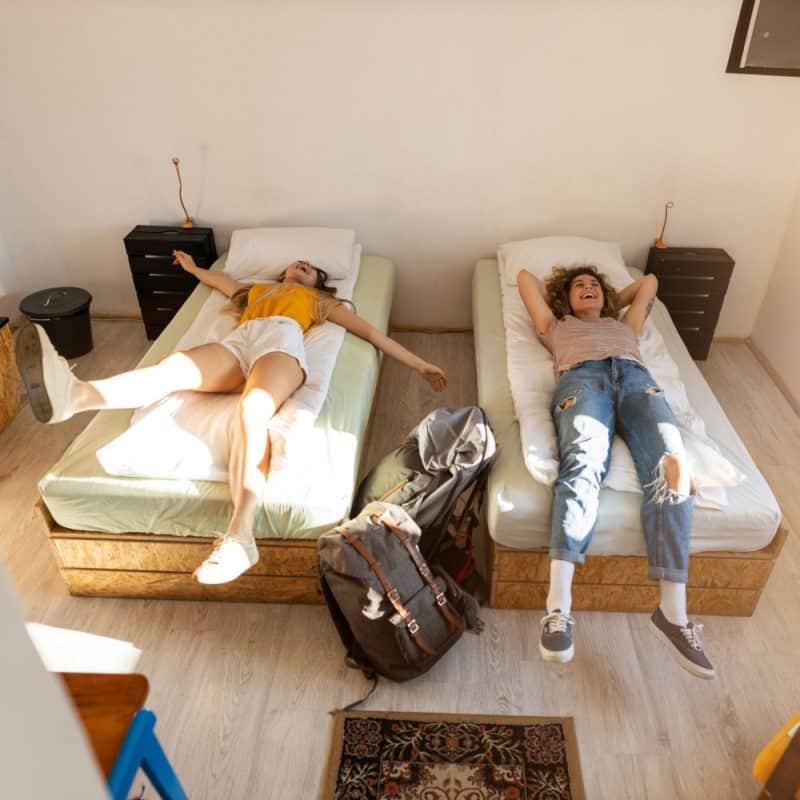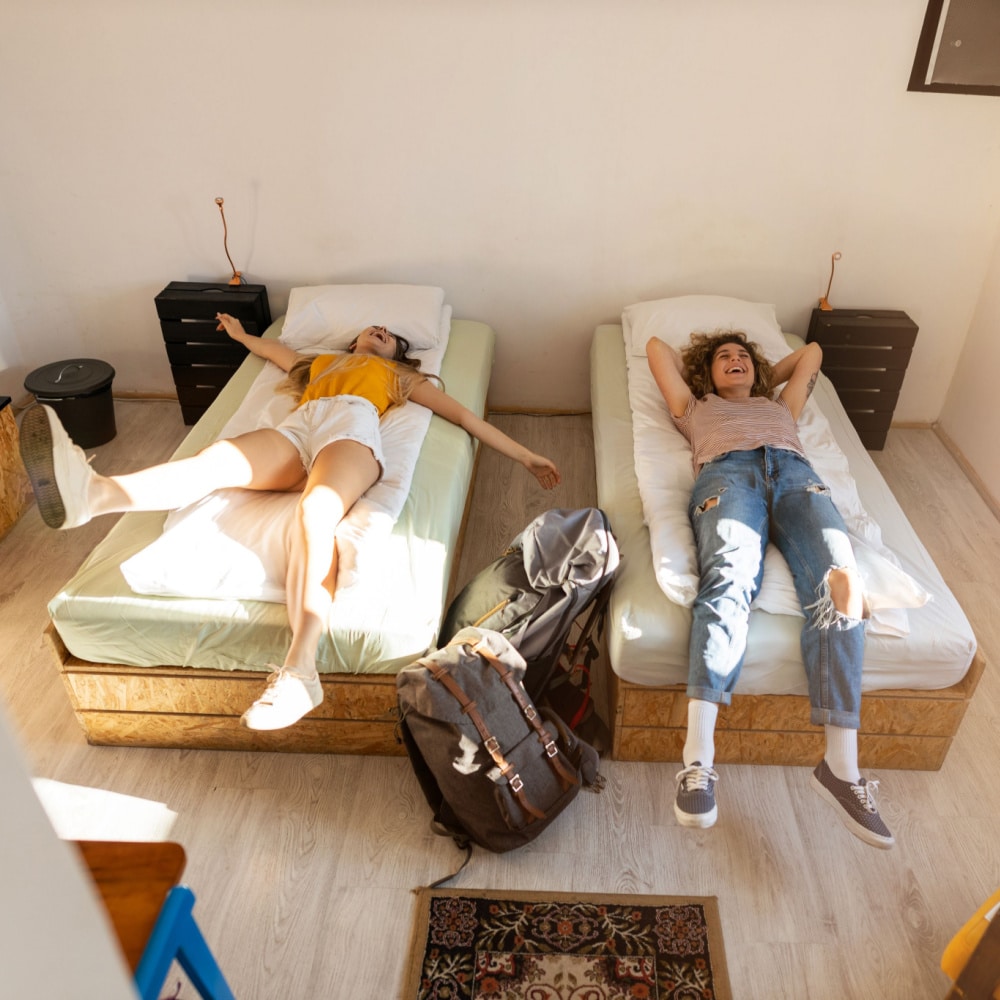 Another benefit of a self-storage unit near campus? You've brought a whole lot of stuff to school. It might not make sense to haul it all back home at the end of the school year, if you're planning on returning to your university come fall. A local self-storage unit can be a terrific investment for students anticipating four or five years at the same college. 
Think of it this way: It's a lot easier to decamp from your first-year dorm room to a nearby self-storage unit than to drag everything back home with you by car, plane, bus, or train. And who wants to pay for expensive shipping to get a dorm room worth of belongings home? Self-storage is a surprisingly affordable option for students (and parents!), so be sure to check out local storage unit deals near your university. Storage facilities vary in amenities and access, so decide in advance what you need and what you can do without. Would drive-up access be helpful? How about climate control for items susceptible to heat or moisture (think electronics, books, drafts of that dissertation you can't quite finish)? You might be surprised at all the affordable storage options in your area — some as small as 5' by 5'!
Make a plan, in writing
Old-fashioned lists are your friend. Don't wait till the last minute to wrap your head around what you'll be taking to college. Jot down everything you can think of, divided into Must Haves, Maybes, and Probably Not But Would Be Nice items. Stumped? Don't be. There are plenty of suggested packing lists for college students online that you can utilize to make planning simpler.
Take into account your transportation situation
Are you driving to campus? You might be tempted to pack your car to bursting with every last item from home, but resist that urge. Better to get settled in first with your essential items and assess your dorm or off-campus housing storage situation. You can always fetch any items you miss over break. It's a pain to have to haul items home mid-year to make more space.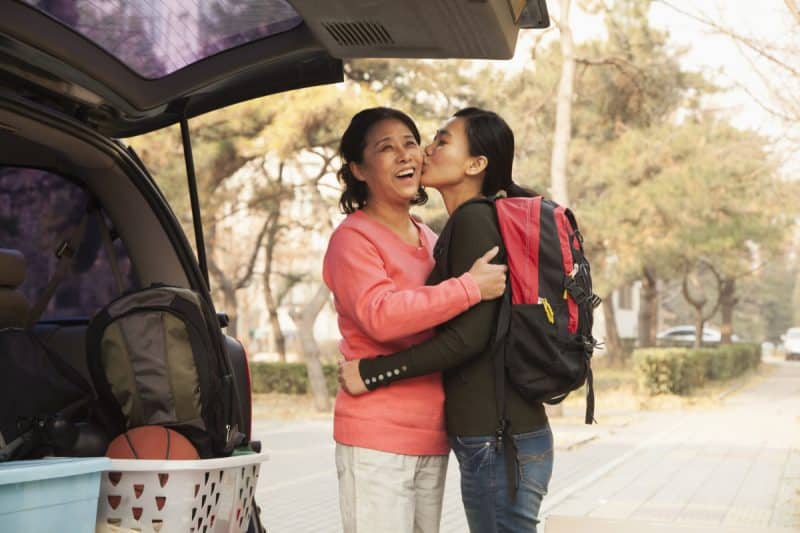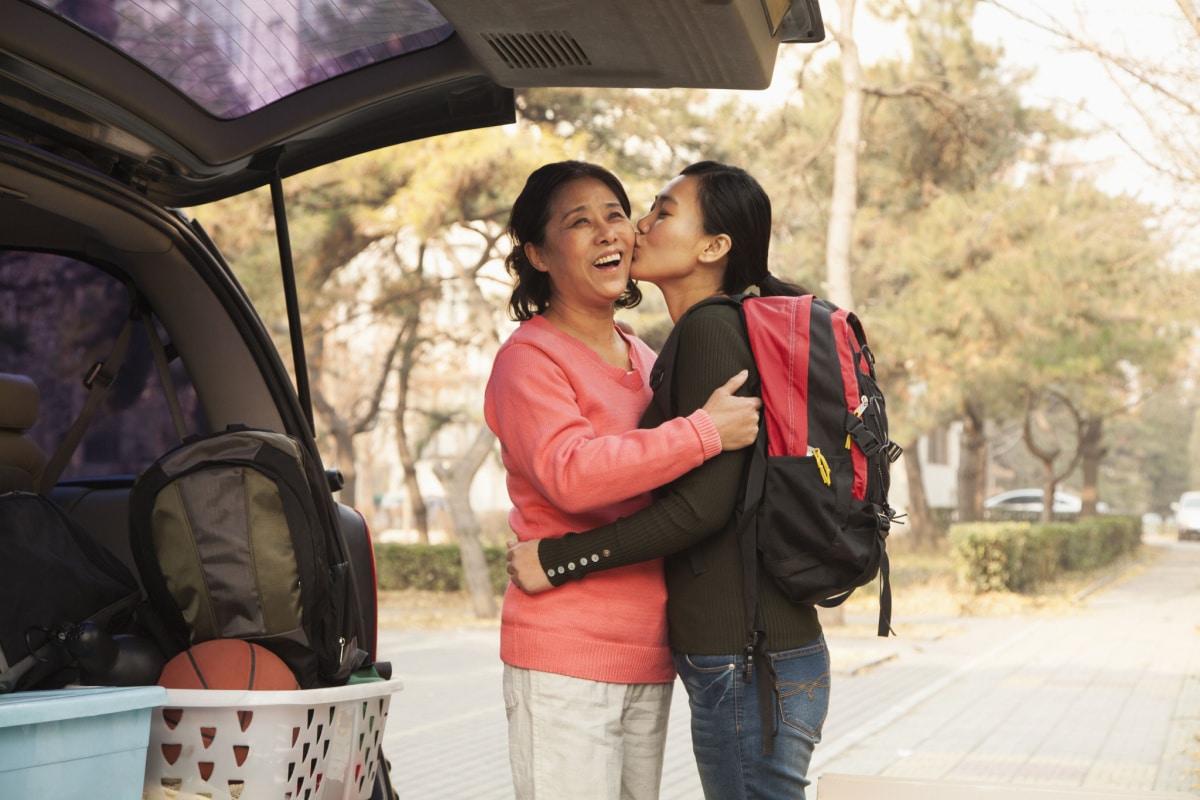 Flying to university? You'll want to be extra smart about planning and do plenty of homework before your trip. Some colleges allow you to ship boxes of your belongings straight to campus, where you can pick them up. That's helpful if you want to cut down on the number of bulky suitcases you're toting on the plane. Remember: Even after they're emptied, those suitcases will eat up quite a chunk of your underbed or closet space. 
So find out as much as you can about your dorm: Will you be sharing a room? Are the beds lofted, so items can be stored underneath? Do they have any photos of the closets online, so you can get a better idea of what you've got to work with? Does your university offer additional storage on campus or in your dorm? Knowledge is definitely power when it comes to creating a serene, study-worthy environment.
Pack smart
Stackable storage is definitely the way to go, both for in-dorm and off-campus storage containers. Look for clear plastic containers with lids, which can be stacked several high in your dorm closet or in your self-storage unit.
Roll clothing tightly instead of folding it: Rolling clothing saves space and can even prevent wrinkles so you don't turn up at university as a crumpled mess.
Pack items like underwear and socks into shoes, boots, purses, backpacks, and totes. 
Don't double up on items if you can help it — pick your favorites from any category and stick with one or two (fall boots, duffel bag, water bottle, etc.).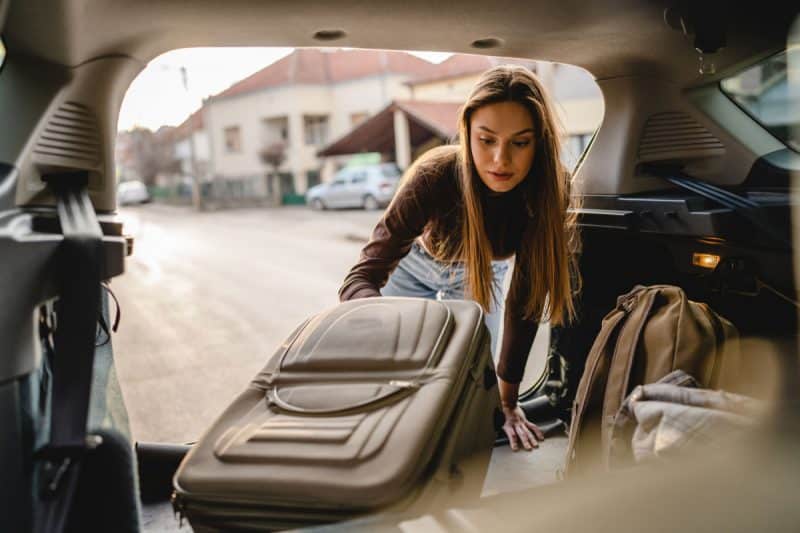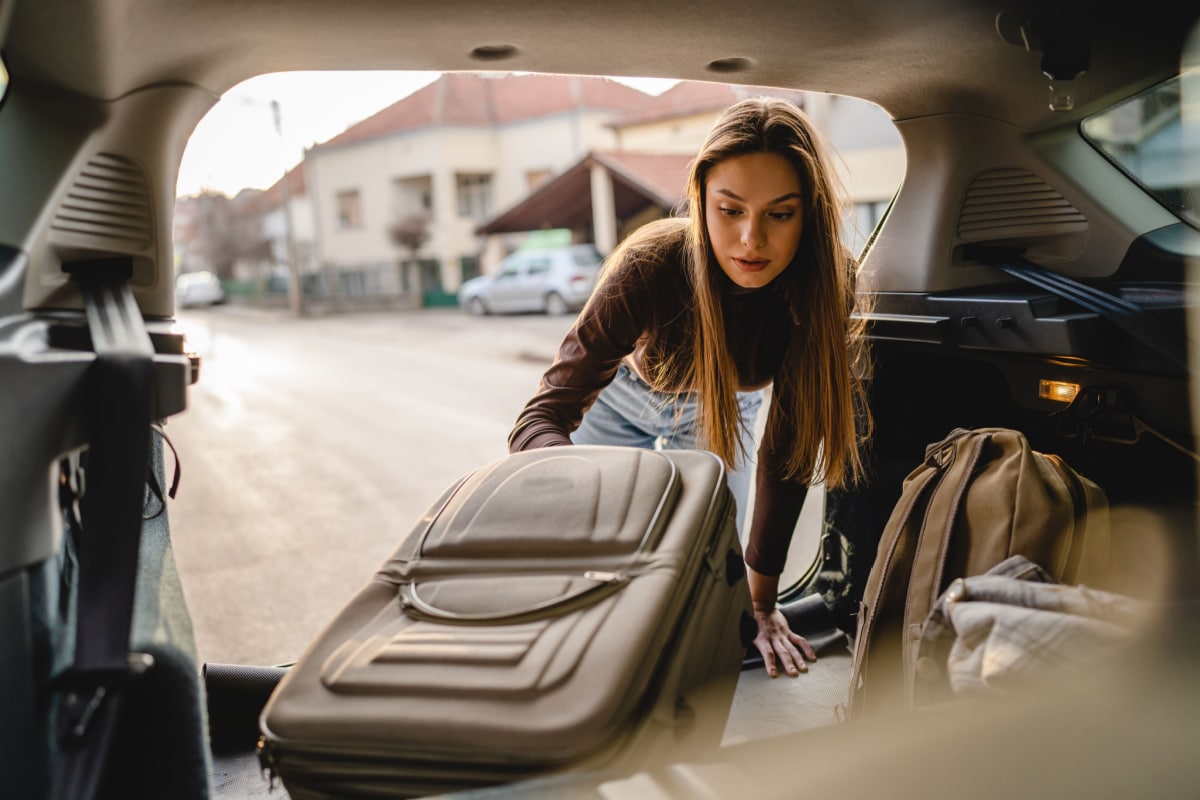 Do you need to bring it? When it comes to messy toiletries, hard-to-pack items like plastic shower caddies and clothes hangers, etc., and bulky items like mattress toppers and comforters, it might be easier to pick them up at a store near campus (and don't forget about those awesome Labor Day sales that coincide with back-to-college shopping).
Are you allowed to bring it? Be sure to ask your university for a list of items not permitted in the dorms. You might be surprised what's on the no-no list. Common items not welcome at college dorms? Candles and halogen lamps, both of which will free up your packing space (and make your luggage a lot lighter).
Headed to the St. Louis area for college?
We love St. Louis college students! We'd love to meet you and chat about your storage needs. Otto Self Storage has several locations in the St. Louis area — our five-star customer service and immaculate facilities mean you'll never have to worry whether your belongings are in good hands.
Family-Owned Self Storage in Missouri at Otto Self Storage
As a family-owned, local business, we care about creating a welcoming home away from home for you and your most precious belongings. Our tenants aren't just numbers; they're neighbors who become friends. 
We know that choosing a storage unit is more than just finding a box with four walls and a lock to store your things. Whether you're moving or renovating, empty nesting or running a small business or a hobby, downsizing or storing college dorm items, we're honored to be part of your story.
Want to know more? Check out our storage tips and FAQs. We're committed to five-star customer service that the big names in self-storage just can't beat. For storage solutions with an outstanding experience in St. Charles visit Fountain Lakes Storage. If you're in the Farmington area, swing by DHighway storage. Do you live near Ste. Genevieve? Then "O" Road Storage is perfect for you! And for those in the St. Louis area, give us a call at Baumgartner Road Storage. Browse locations online, or drive by one of our storage facilities to get set up with a brand new storage unit. We can't wait to welcome you into the Otto Self Storage family.