How to Use Self Storage for Your Small Business
Hi there! Yes, we're talking to you! We're guessing that if you've found yourself here, out of all the infinite places you could have landed on the Internet, on a page about a very specific topic like business storage, there's a reason why. Perhaps you did an Internet search for "why do I need business storage," or "what kinds of businesses benefit most from self-storage," or even "business storage near me."
Whatever web search brought you here, we can probably deduce one thing about you: You're a good researcher, and you're no stranger to the task of finding workable solutions. You're a small business owner, after all! You likely pride yourself in finding multiple clever workarounds in a single bound. You are a hustler always working against a ticking clock, so your business decisions have to be smart, quick, and profitable.
At Otto Self Storage, we completely get it. We're a small, local, family-owned and operated business and we speak your language. And, we've made it our business to protect yours by offering secure, climate-controlled self-storage solutions that help you keep up with the competition.
We know that safely storing business assets, including inventory, documents, equipment, supplies, and more, is both a value and a challenge — and deep down, you know it, too. Whether you're operating out of your home or car, and are drowning in stuff, then renting a storage unit can be one of the quickest, easiest, sure-fire ways to immediately start saving money (and your sanity).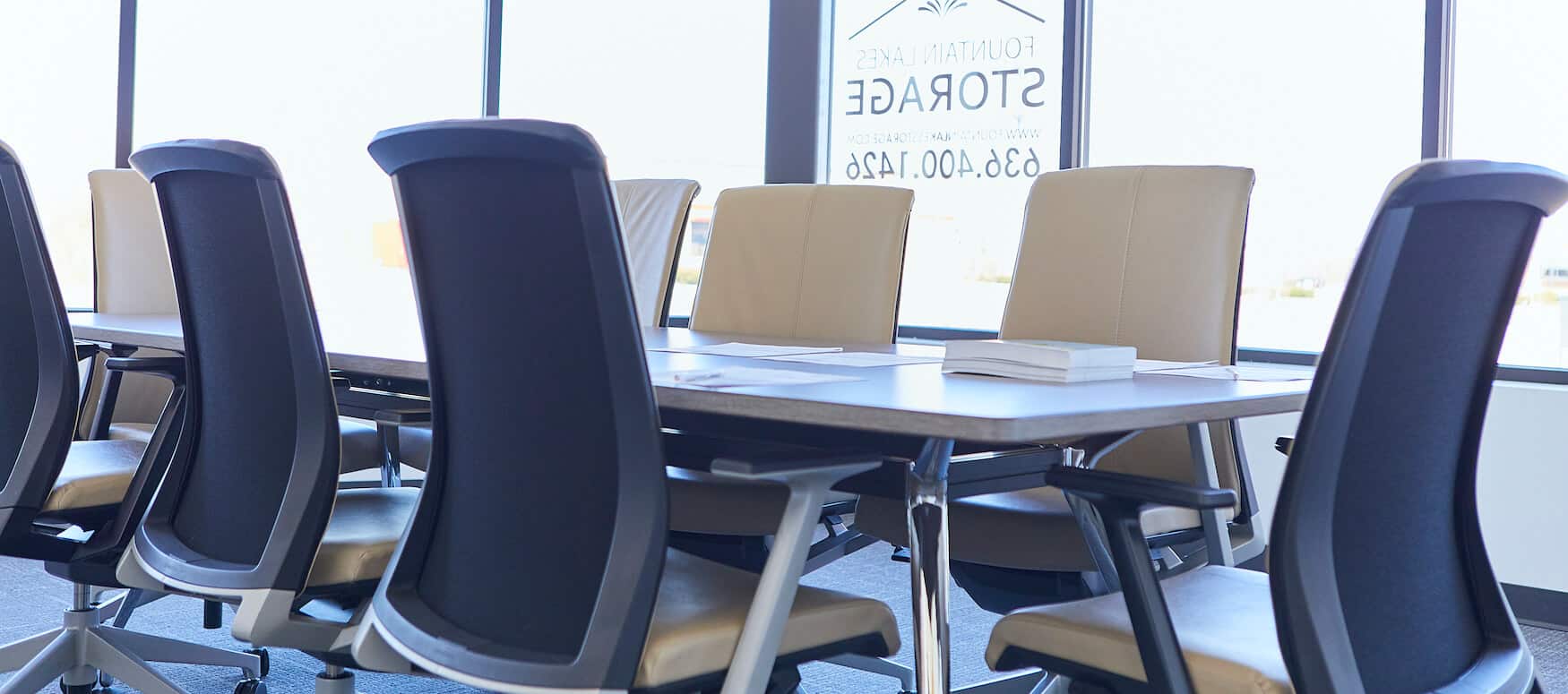 How do we know? Just calculate the square-foot cost of your current space, and then compare that against the much (much!) lower cost you'll pay per square foot at a storage unit. Conducting a clean sweep of your items and then corralling them into a dedicated storage space instantly puts your money to better use for you — freeing up valuable space to fill with new ideas, new clients, and a new resolve to make your business even bigger and better. Plus, it does wonders for your work-life balance! (We know! "What's that," you ask?)
We know you're busy, but you're here, so we've set up this page to be easy to convince you. Just scroll down to scan our quick list. By the end, we think you'll agree that while some business decisions are hard, this one is simple.
With rotating storage specials and a competitor price-match guarantee, the cleanest storage facility you've ever seen, with professional, on-site managers that treat your belongings as if it were our own — plus no service fees or no long-term contract to sign — and you've got no reason not to try it. We also have a conference room available to rent for your meetings, complete with a beautiful lobby entrance and a professional, customer service-oriented management team ready to address your meeting needs.
As the old saying goes, "If you don't like it, you can always never do it again!" But, as small business owners who are as invested in our business as you are yours, we're guessing a few months will turn into 12…and then you'll truly be part of the Otto Self Storage family!"
6 Reasons Why You Need Business Storage
1. Security
Let's face it, a flooded basement, vandalized car, or home office isn't very secure. Even if you do have insurance, the damage has already been done and precious business assets will have been lost. Instead, a good storage facility can offer secure amenities like security cameras on-site, coded entry, and more — translating into huge peace of mind for business owners."
2. Cost Savings
If you're home-based, then the option of freeing up space without rushing into a commercial property contract means you can save money and grow on your own terms. If you have an office or retail space, then you can make sure every square inch is serving to make — and not cost — you money. Plus, renting a self-storage unit for business purposes is tax-deductible, keeping even more money in your pocket! It's a low-risk investment that yields a high return.
3.Organization
Research shows that an organized workplace is a more productive and happy one. And, it presents a more professional image to your clients and customers. Plus, there's nothing more annoying than having to dig out important items from under the Halloween decorations. You know we're right. This is why a storage unit can be your workplace BFF.
4.Climate Control
By definition, a climate-controlled storage unit is kept between 55 and 85 degrees F. It's almost always indoor, and with stable temperatures and humidity levels, your valuables will be better protected from damage. If you're storing important documents or temperature-sensitive supplies, then having temperature-controlled storage is non-negotiable.
5.Easy Access, Signup, and Maintenance
At Otto Self Storage, all of our units are ground-level, with NO elevators or stairs, and with extra-wide corridors and courtesy carts for easily accessing and storing your items. Imagine never having to lug boxes up and downstairs again, or wondering where that dolly went. That reality can soon be yours with an accessible storage unit! You can get in, get out, and get on with your day. We also make it easy to rent a storage unit with our online rental and online payment options.
6.Flexibility
You need to be nimble to serve your customers, and so do we. All our storage units are rented month-to-month, so there is no long-term commitment. Need more space? We're happy to change your unit size so you can stay flexible.
Write Off Storage Space, Plus A Word About Insurance
Did you know that you can write off your business storage unit on your business taxes? Instead of classifying it as a business deduction like you would any dedicated workspace at home, you should classify it as "rent" — since technically it is leased space.⁠ It's also a good idea to take photos of your business storage unit for each tax year. After all, you should make sure you enjoy the full tax deduction you legally deserve.⁠ Please consult your tax professional for advice.
As a responsible business owner, you'll want to make sure that your business items are insured. Most insurance policies for self-storage units are relatively cheap. They usually cost about 50 cents to $2 for every $100 value amount of storage. Deductibles can range from $100-$500. On average, you can generally find coverage from $1,000 – $15,000 at anywhere from $5 – $25 per month. Contact your insurance agent or business advisor for more information.
Using your homeowner's insurance policy most likely will require you to meet a high deductible. We recommend that you review our tenant insurance program through Safestor, offering up to $5,000 in coverage for as low as $10.95 per month. Please contact us for details.
Consider Fountain Lakes Storage Your Satellite Office
We're the off-site business storage facility you never knew you needed until now! Consider us your satellite office for all your business storage needs. Get to know us a little better!
St. Charles, Missouri hasn't had a 100% climate-controlled indoor storage facility like Fountain Lakes Storage until now. Opened in January 2019, our storage facility is located near Sugar Fire and behind the Phillips 66 and Taco Bell on Millstone Corp. Drive, just off Elm Street at 370 and Elm. You can also find us near Dollar Tree, Arby's, and Ole Tyme Produce.
If you've been having a hard time finding storage solutions with a great experience in New Town, St. Peters, Bridgeton, O'Fallon, or St. Louis areas, give us a call, reserve your unit online, or drive to our storage facility to get set up with brand new storage space.
Want to know more? Check out our rates, storage calculator, and FAQs. Learn more about our business storage and why we're committed to temperature-controlled storage.
RELATED READING:
To read more about our small business solutions, see our blog post, Small Business Storage is Smart Business: 6 Types of St. Charles Area Businesses That Need It.