Self-storage unit sizes explained!
So you've decided you need a self-storage unit — congrats, you're in good company! A 2022 survey by StorageCafe suggests that almost 40% of American households lease at least one self-storage unit. But what size storage unit do you really need?
That might depend on your stage of life. The StorageCafe survey showed that Gen Xers and Boomers are more likely than Millennials or Gen Z to lease self-storage units. According to the survey, the 10′ x 10′ unit ranks as the most popular size choice, with 5′ x 10′ a close second. 
Downsizing is a key motivation behind self-storage rentals, with furniture being the most likely item relegated to storage. Other reasons Americans rent self-storage units? Not enough space at home, or moving out of one house and into another. Life transitions — marriage, divorce, new baby, empty nest, elder family moving in, etc. — are often behind the decision to rent self-storage space.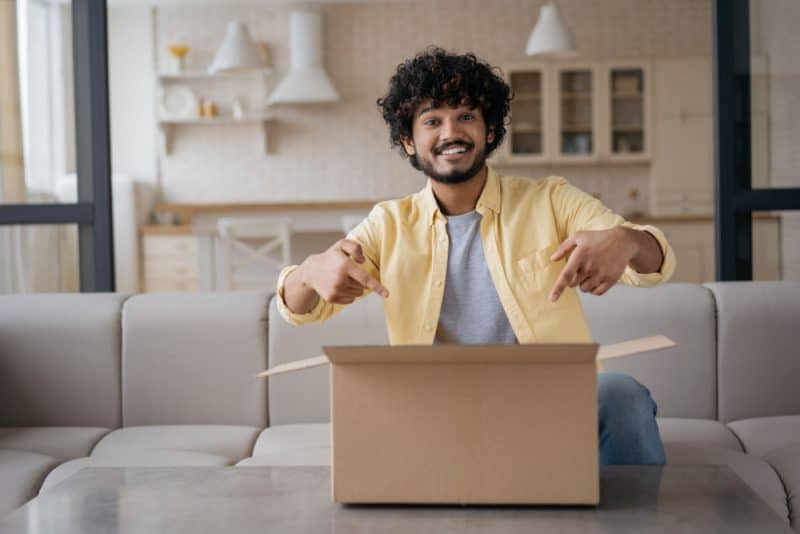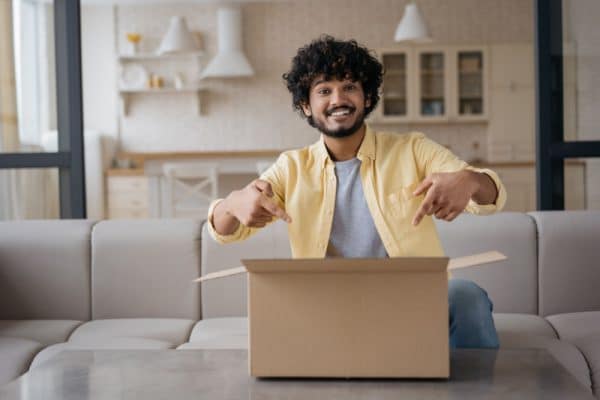 Storage Size Solutions
You might be surprised to find out just how many different-sized storage units there are. The exact dimensions depend on the facility, but you can bet there are plenty of options to suit your particular situation. Otto's four self-storage locations — Baumgartner Road Storage in St. Louis, D Highway Storage in Farmington, Fountain Lakes Storage in St. Charles, and O Road Storage in Ste. Genevieve — each offers numerous unit sizes to accommodate the wide-ranging needs of our clients.
Figuring out what unit size to lease can be a tricky problem to solve. The best approach? Take a careful inventory of all your belongings, not just the items you've set aside to put in storage. 
Now's the perfect time to empty jam-packed closets and drag hidden basement or garage items into the light. If you're going to rent a self-storage unit, it makes sense to maximize all of the space in your home first. Are there long-forgotten items that can be ditched, sold, or donated? Consider making a fresh start at home — free up household space by moving items you're not using to a storage unit.
Popular Self-Storage Unit Sizes
Some self-storage facilities offer units as small as 2′ x 2′. In contrast, others lease expansive warehouse space to clients with business storage needs. We've found that the sizes below are the most common: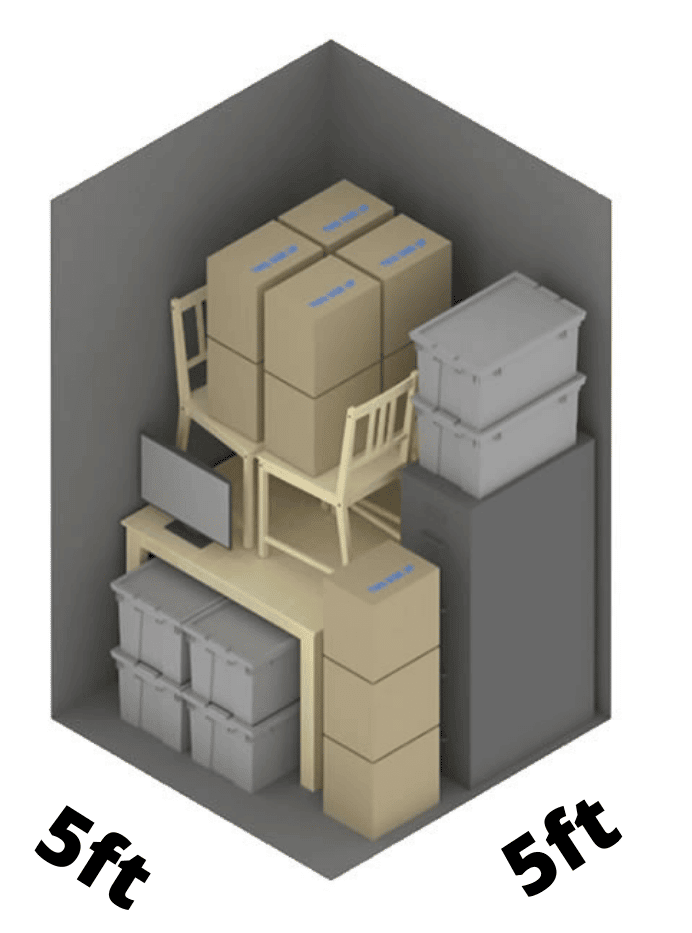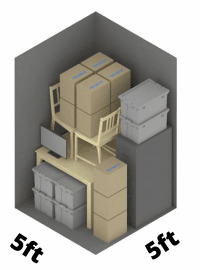 5′ x 5′
This compact storage unit size is perfect when you've just got a few things you need to stash. The 5′ x 5′ can hold a few stacked boxes, a desk or a dresser, a twin mattress, skis, an extra TV, art supplies, and similarly sized items. What it can't do is accommodate much more than one piece of furniture. If you're fairly certain you could fill a 5′ x 5′ storage unit, then chances are you'd benefit from a slightly larger unit.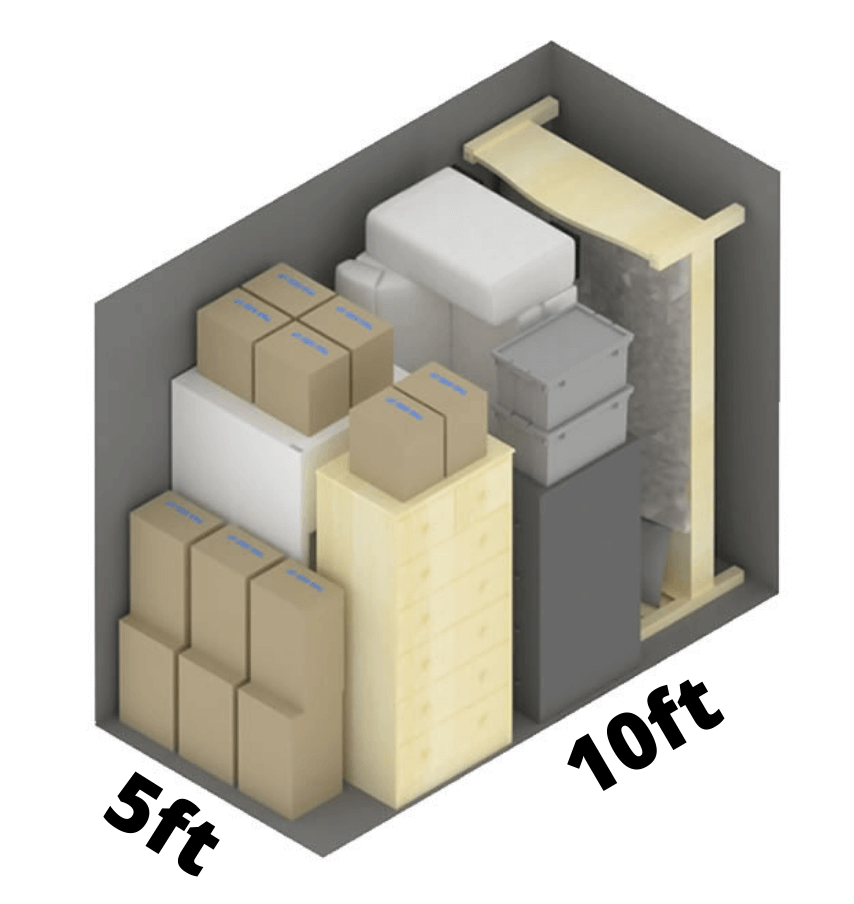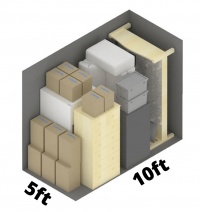 5′ x 10′
Another popular size, the 5′ x 10′ unit, can generally hold one room's worth of furniture, like a dresser and queen or king mattress and box spring, plus some medium boxes. This is also a good choice for a moped or a motorcycle if the facility allows it.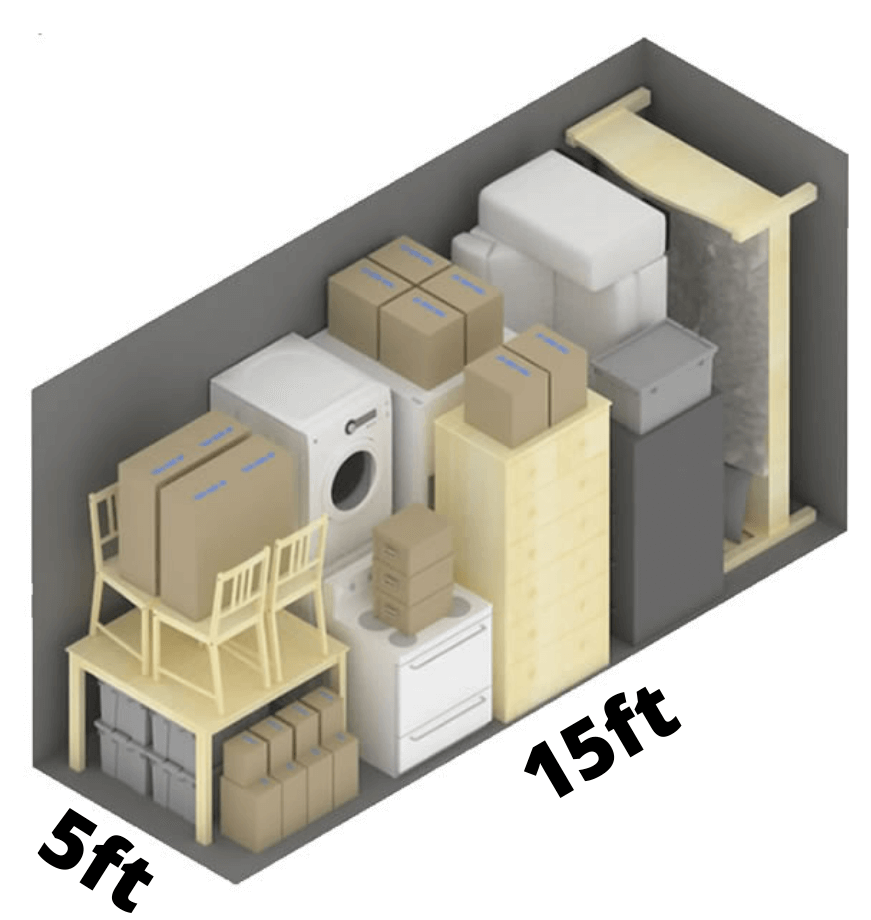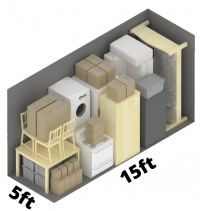 5′ x 15′
This unit is a good choice if you've got one room of slightly bulkier furniture, like a loveseat or side tables. Sports gear, boxes of winter clothing, lamps, holiday decorations, and exercise equipment work well in this space.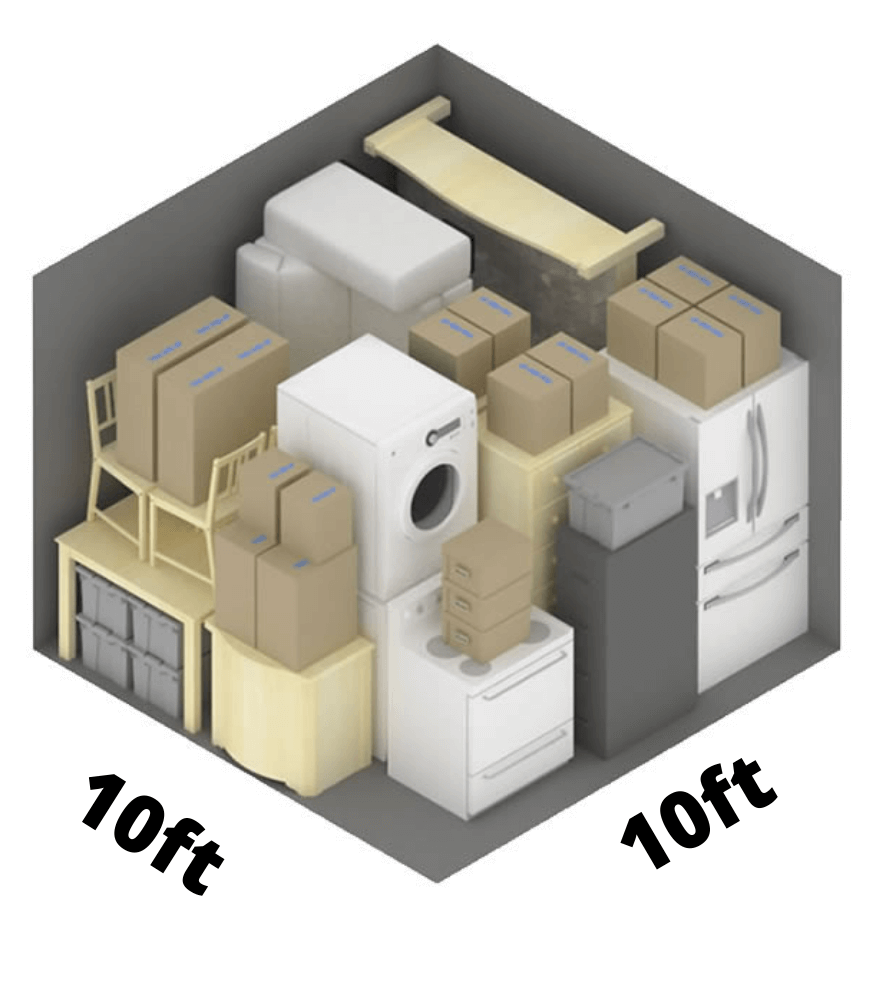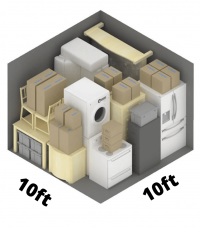 10′ x 10′
This convenient square storage space can generally accommodate furniture from a large living area or about two bedrooms' worth and stacks of boxes.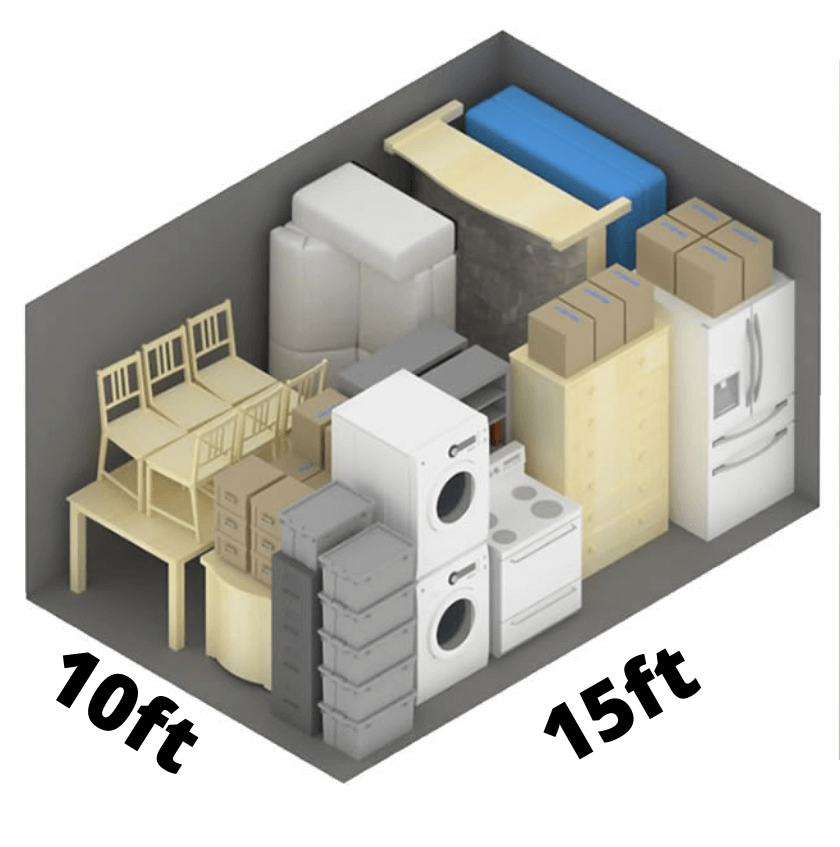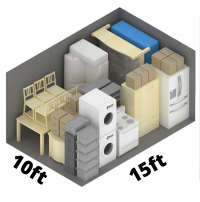 10′ x 15′
This storage unit size is great if you've got about two to three bedrooms' worth of stuff. We recommend at least this size if you've got bigger belongings such as sofas, tables, or a piano.
10′ x 18′
This size is an excellent choice for small RVs, boats, mopeds, motorcycles, or cars!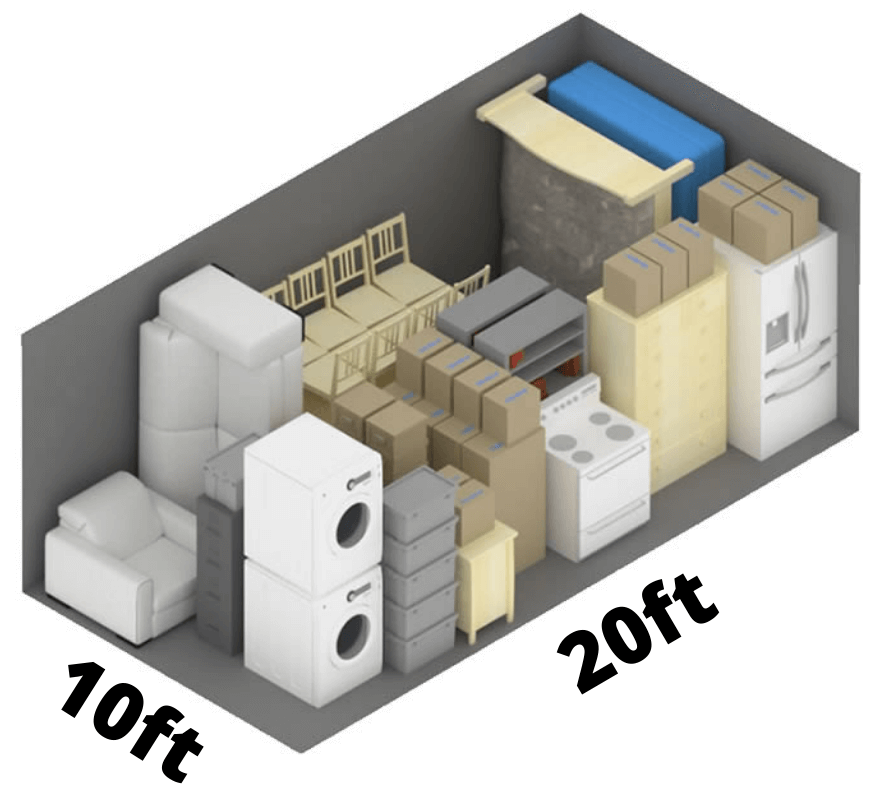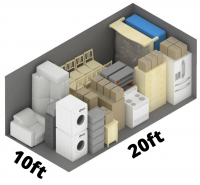 10′ x 20′
This space is a good fit if you need to store the contents of a house with several bedrooms in a storage unit. Appliances can also live happily in this size space along with stacks of large boxes. Most cars will fit well in a 10′ x 20′, with room to spare. 
10′ x 25′
We recommend this unit size or larger for the contents and furnishings of a three-bedroom house. Big items such as dining sets, entertainment centers, appliances, sofas, king or queen beds, and mattresses. Larger pickup trucks or vans usually require a 10′ x 25′ or bigger. 
10′ x 30′
More than three bedrooms' worth of furniture and boxes, plus appliances? The 10′ x 30′ storage unit is a wise, roomy choice if you find yourself in between homes and need to keep all your belongings in one place.
Tips to Maximize Your Storage Unit
Ask yourself a few key questions: Will you need short- or long-term storage? Do you plan on storing a few stray possessions, a collection, or the contents of a house? Choose a size accordingly.

If possible, stack the items you'll be storing in an area where you can measure the pile. Width times length times height will yield the cubic feet that your items will require to store — a helpful figure to use when you're assessing the sizes of storage units.

Keep items you'll need ready access to near the front of your storage unit.

Pack items into clear plastic boxes so you can easily see what's inside, especially if you're storing items you'll need access to from time to time. 

If you use cardboard boxes, be sure to write what the contents are on at least one side of each, preferably on two sides.

Stack boxes vertically to maximize the high ceilings in your space.

Place heavy boxes and boxes with less fragile items on the bottom of stacks to prevent damage to boxes underneath.

Be sure to stack boxes on top of furniture as well.

If you've got a lot of stuff that you'll need to access regularly, consider setting up "aisles" in your unit with heavy-duty shelving. Otto Self Storage's Fountain Lakes Storage location even rents rolling shelves to tenants. 
At Otto Self Storage, we offer an online tool for estimating the size of the unit you need. Decide on one of our four locations, and click on the items you'll be storing — it's fast and easy! If you need self-storage in the St. Louis area, we'll make sure you — and your belongings — are well taken care of.
Family-Owned Self Storage in Missouri at Otto Self Storage
As a family-owned, local business, we care about creating a welcoming home away from home for you and your most precious belongings. Our tenants aren't just numbers; they're neighbors who become friends.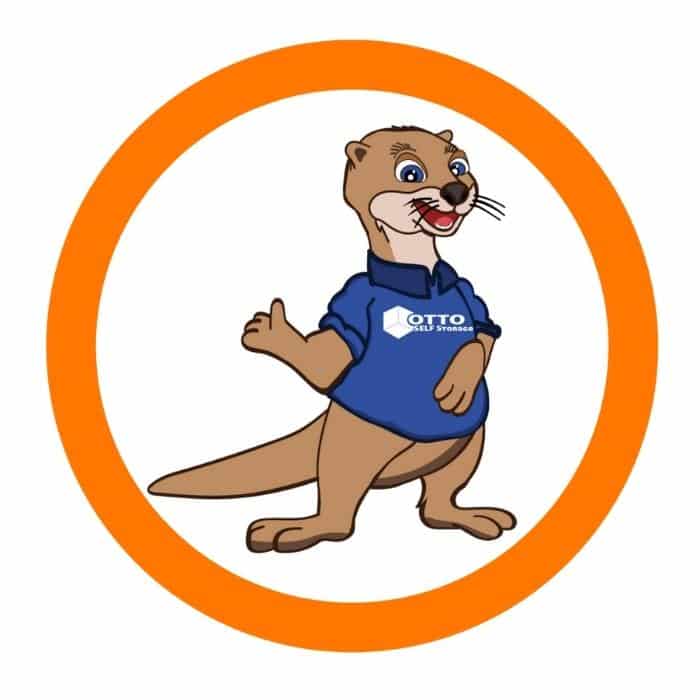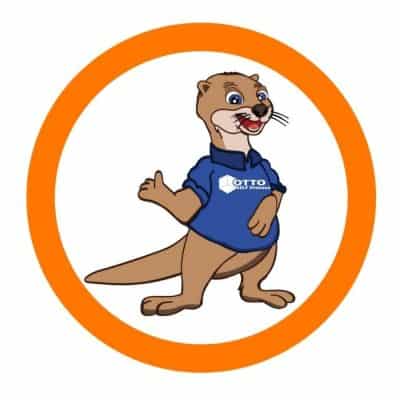 We know that choosing a storage unit is more than just finding a box with four walls and a lock to store your things. Whether you're moving or renovating, empty nesting or running a small business or a hobby, downsizing or storing college dorm items, we're honored to be part of your story.
Want to know more? Check out our storage tips and FAQs. We're committed to five-star customer service that the big names in self-storage just can't beat. For storage solutions with an outstanding experience in St. Charles visit Fountain Lakes Storage. If you're in the Farmington area, swing by DHighway storage. Do you live near Ste. Genevieve? Then "O" Road Storage is perfect for you! And for those in the St. Louis area, give us a call at Baumgartner Road Storage. Browse locations online, or drive by one of our storage facilities to get set up with a brand-new storage unit. We can't wait to welcome you into the Otto Self Storage family.