Where to Eat, Shop, and Play in St. Charles County
We may be a little biased, but here at Otto Self Storage we happen to think that St. Charles is one of the prettiest towns in the Midwest. St. Louis tends to steal the spotlight, but St. Charles is truly one of Missouri's hidden gems and best-kept secrets. The oldest city on the Missouri River, St. Charles boasts a rich pioneer heritage, great culture, and stunning river views.
Whether you're just passing through or you're thinking of making Missouri your home, you'll absolutely love exploring St. Charles. Here at Otto Self Storage, we love telling the world about our town. This month, we've compiled a local guide for St. Charles newcomers, highlighting our city's top attractions, museums, outdoor fun, entertainment, restaurants, and more. We can't wait to show you our corner of the Show-Me State, starting with a few facts about its earliest history.
Early Days
The History of Saint Charles, MO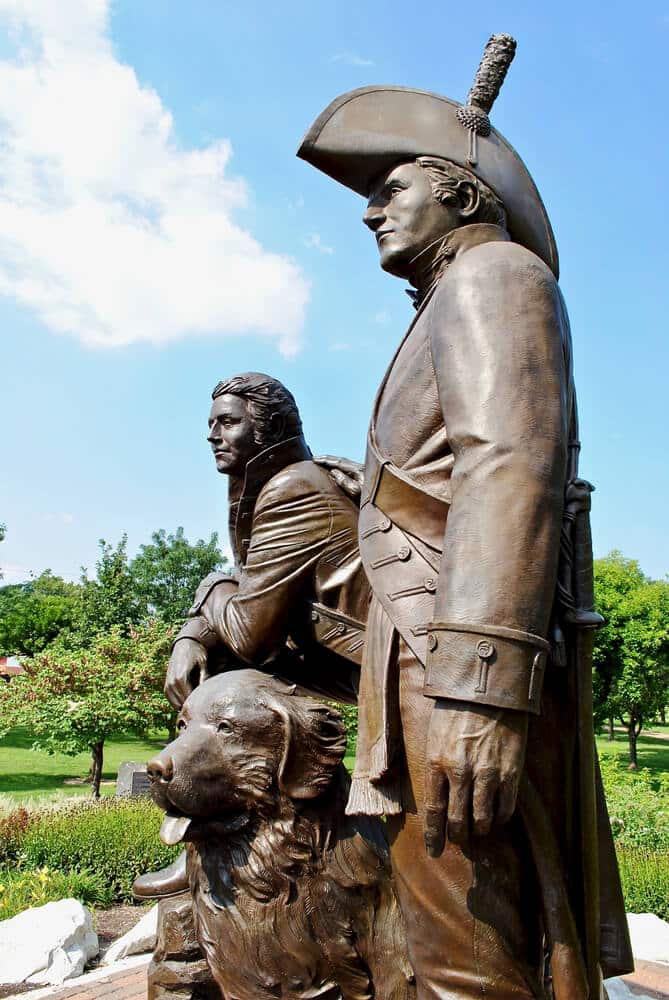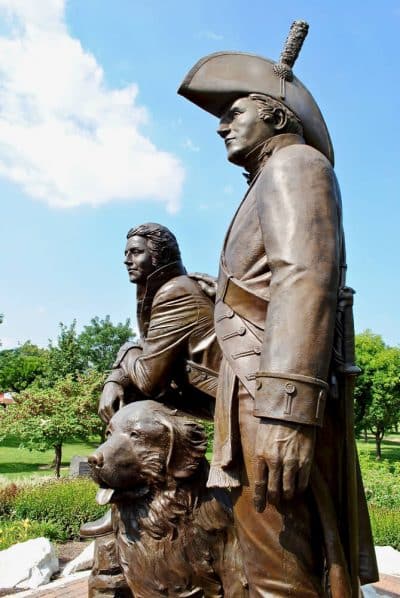 The rolling, scenic terrain of modern-day St. Charles was originally inhabited by the Osage, Missouri, and Illini tribes. By the mid-1700s, however, St. Charles had been taken over by fur traders and settlers of European descent. The booming trade center quickly became a city, which served as Missouri's first capital.
Many famous names are linked to the St. Charles area, including pioneer Daniel Boone, who with his family called the area home in the 1800s. History buffs can even take a step back in time and visit the original Daniel Boone homestead in St. Charles. The compound features a small village of twelve historic buildings on 300 acres and allows visitors a rich experience of 1800s life.
Explorers Lewis and Clark embarked in 1804 from St. Charles in their search for a route to the Pacific Ocean. Today, history lovers can also visit The Lewis and Clark Boat House and Nature Center, which features three perfect replicas of the boats that the explorers' military unit, the Corps of Discovery, used in the expedition. Every May, St. Charles throws a big celebration, the Lewis and Clark Rendezvous, in which costumed actors reenact life at the early St. Charles encampment. Frontier crafts, black powder rifle shoots, period refreshments, and music add to the fun.
But you don't need to wait for May to roll around to enjoy St. Charles's history. The city's brick-paved historic district is gorgeously preserved, and its Main Street is studded with fabulous shops, boutiques, cafes, and restaurants sure to delight.
Present Day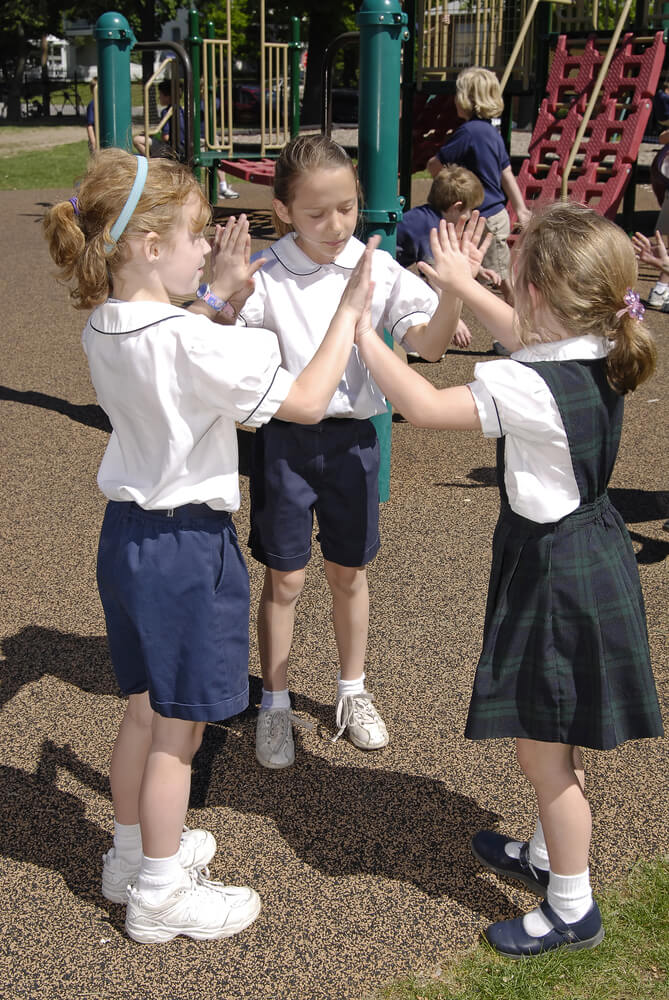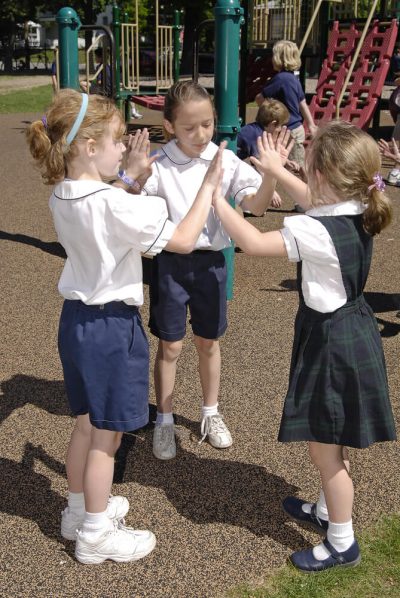 These days, St. Charles is home to more than 70,000 people and is the ninth largest city in the state of Missouri. Many St. Charles citizens are employed locally at the regional headquarters of well-known companies such as Coca-Cola Enterprises, American Freightways, and Sysco. The city's many excellent K-12 schools and higher-ed institutions (such as St. Charles Community College and Lindenwood University) also provide plentiful employment, as well as top-notch educational opportunities.
Outdoor Fun
Hikers, birders, equestrians, and cyclists adore the St. Charles area, with its near endless variety of outdoor activities and opportunities to enjoy nature. One popular outdoor attraction is the St. Charles section of the 237-mile-long Katy Trail, which winds through Missouri wine country and St. Charles's Main Street. It's the longest rail-to-trail project in the U.S. The trail follows the old MKT Rail line and is pleasantly flat and scenic for all ages to enjoy. You can find whatever you need just off the trail in St. Charles, from fine dining to lovely accommodations for overnight travelers. St. Charles is one of the most historic cities along the route, so if you love history and outdoor fun, exploring the Katy Trail is a must!
The Bangert Island Loop Trail (5.8 km loop) is another popular trek, as is the Creve Coeur Connector Trail (12.4 km out and back). And the August A. Busch Memorial Conservation Area is another terrific option for nature fans, with many trails in addition to boat rentals and fishing spots.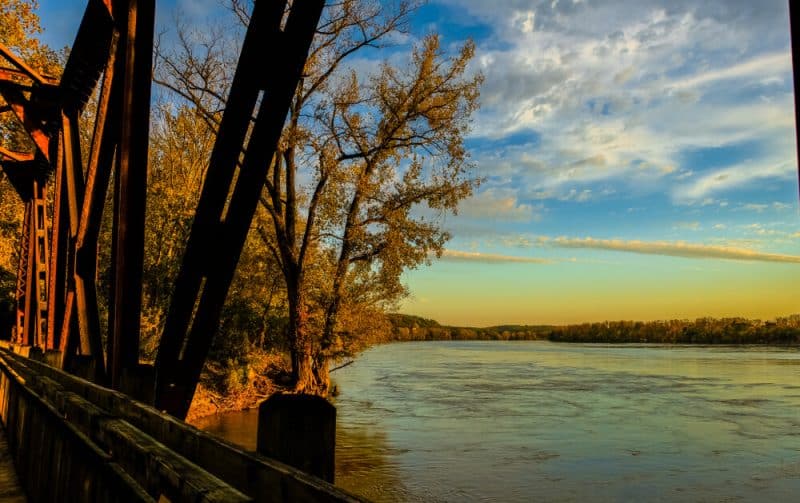 Many boating families keep their vessels at the area's highly regarded Two Branch Marina. Those who'd rather leave the navigation to another captain can enjoy a cruise on Miss Augusta, the finest luxury yacht in the entire state of Missouri. Miss Augusta hosts daily public cruises, private charters, and events like weddings and reunions. And if your idea of an ideal watercraft is a paddleboard, St. Charles has plenty of rental options.
Picnic Perfection
Enjoying the great outdoors doesn't mean you need to be in motion all the time. St. Charles is the perfect place for a picnic, with more than 4700 acres of city and county parks. How about kicking back on a blanket at Frontier Park, where you can take in gorgeous views of the Missouri River as you nosh on perfectly packed charcuterie from local foodie go-to Cork and Rind? Frontier Park is also the site of the city's annual Fourth of July celebration and parade — another good reason to pack the picnic basket and enjoy the day.
For an extra local experience, plan ahead and shop for your picnic ingredients at the St. Charles Farmers Market!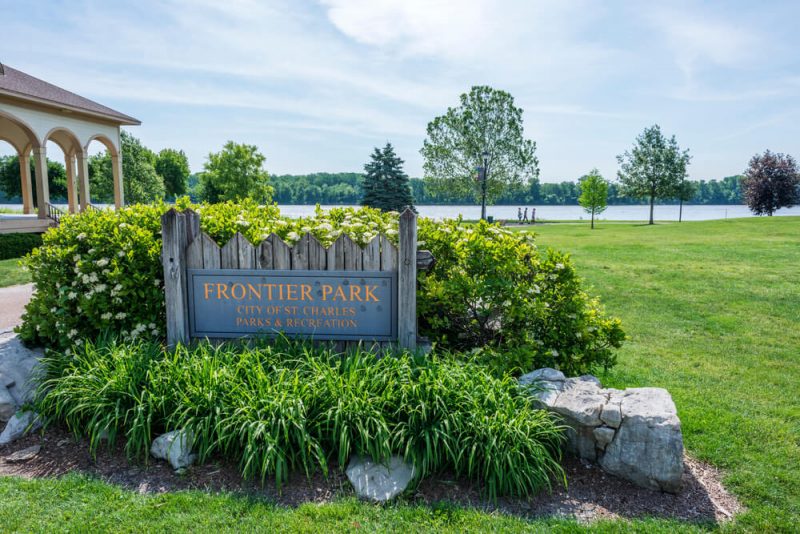 St. Charles Sweet Treats
Hankering for some delicious ice cream and amazing baked goods on your stop in St. Charles? You're in luck! We know they'll treat you right at Kilwins, Grandma's Cookies, or SugarBot Creamery (formerly Little O's Soda Fountain) on Main Street. Another delicious must-go is Sucrose, run by two culinary artists who make edible masterpieces on the daily.
Remember, "A Balanced Diet is a Cookie in Each Hand," according to Grandma's Cookies, so go ahead and try as many places as you like. If you've got a free hand, then you can carry more confections!
Seasonal Festivities
One of the many perks of living in St. Charles is that you'll never be wanting for entertainment. From live music to sports, art festivals to craft fairs the year-round activity calendar is packed with plentiful pastimes.
Residents look forward to the New Town Concert Series for live music in a family-friendly and FREE atmosphere and families flock to the County Fair annually for thrills.
Seasonal festivals in St. Charles county abound. While the list can go on and on, check out our brief list of must-attend festivals.
Seven Fun Festivals in St. Charles, Missouri
Wine and Dine
Did you know the Missouri River Valley is the original home of American wines, as well as the first American Viticultural Area? Fabulous wine is everywhere in St. Charles, and enjoys a starring role especially at the area's many dining establishments.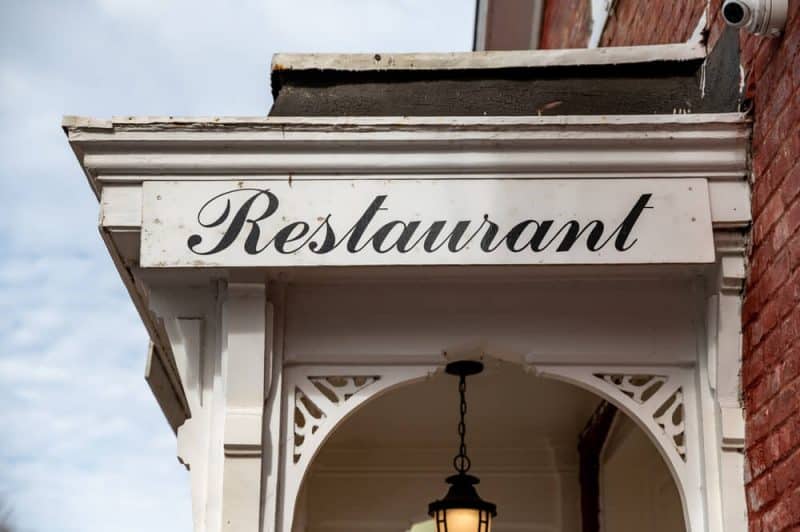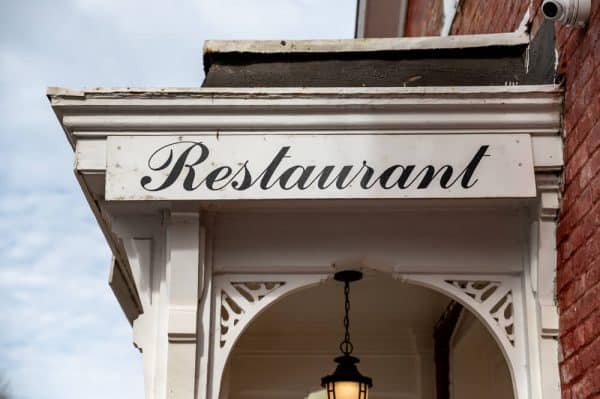 St. Charles has an impressive array of restaurants, and honestly, it's hard to pick our favorites.
Tony's on Main is a stellar steakhouse perfect for special occasions. It's also a terrific place to meet friends for a drink on the patio. If you love farm-to-table cuisine, Prasino St. Charles is your place for sure. Fresh, local ingredients and artisan cocktails add up to a truly upscale and remarkable night out.
Bradden's Restaurant is very popular with locals and visitors alike, thanks to its historical site downtown, a cozy patio perch, and the reliably delicious food, like burgers and fried pickles. Bella Vino Bar and Tapas is the place to head for fantastic wine and shareable dishes like crab crostini and flaming-brie-and-bread (yup, real flames). The view of bustling Main Street is pretty great, too. Salt + Smoke serves up classic St. Louis barbecue dishes, and they're as kid-friendly as they come, with zippy service.
Top Shops
If shopping is your jam, St. Charles will not disappoint. Historic Main Street offers more than 125 one-of-a-kind shops. Antiques, collectibles, framed art, clothing, shoes, leather goods, jewelry, and specialty foods, spices, and sweets — you name it, Main Street is likely to have it. We're a big fan of the family-owned English Shop, full of British teas, tea towels and soccer memorabilia your favorite Anglophile will love.
For fans of artisan coffee and antique armoires, don't miss out on the Historic Frenchtown District. This growing arts district and neighborhood is a desirable destination for locals and tourists. The eclectic array of shops in this district is sure to scratch your shopping itch.
Family Fun
St. Charles is a wonderful place for kids. There's so much to do, every season, from TopGolf, the Play Street Museum, and for older kids, Escape on Main gets rave reviews.
Many of the festivals in town are family-friendly and the overall atmosphere is family-inclusive. Your children can enjoy educational experiences and frivolous fun throughout our culturally rich city and the whole family is bound to find something to love.
Where to Stay
In addition to plenty of hotels and bed and breakfast inns, St. Charles has quite a few cute Airbnbs. If you're looking for a cozy place to stay, you'll love the Tompkins Street Retreat. With two roomy bedrooms, a privacy fence, and a firepit, it will be your perfect St. Charles home base, just a stroll to historic Main Street and all its great food, shopping, and nightlife.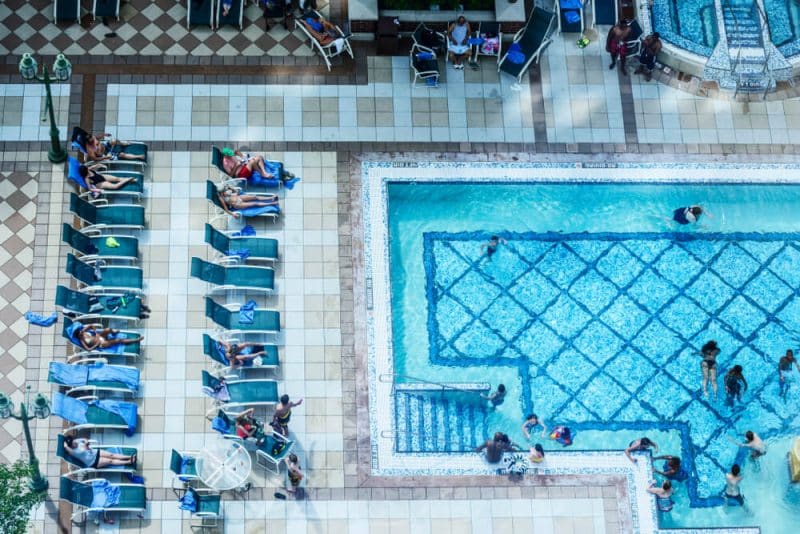 Prefer a glitzier gathering spot? Then staying at the Ameristar Casino and trying your luck on the tables is loads of fun. Make a splash in one of their indoor or outdoor pools, spend your winnings in one of their seven restaurants, and enjoy libations offered at 12 different bars on the property.
St. Charles offers plenty of places to stay and celebrate in style – each uniquely appealing. So, there truly is something for everyone in this riverfront city. Come and stay for a visit, but be forewarned — you might never want to leave.
Family-Owned Self Storage in Missouri at Otto Self Storage
After exploring the city give us a call at Otto Self Storage. We're here for our hometown, and we love to welcome new neighbors to the community.
Moving is easier with a self storage unit, and that's where we come in! So whether you're a recent resident or you've been here for years, think of Otto Self Storage, and Fountain Lakes Storage in St. Charles County as your go to storage company.
As a family-owned, local business, we care about creating a welcoming home away from home for you and your most precious belongings. Our tenants aren't just numbers; they're neighbors who become friends.
We know that choosing a storage unit is more than just finding a box with four walls and a lock to store your things. You want to make sure thatyour prized possessions are in a safe, secure, clean location, watched over by people who care. Whether you're moving or renovating, empty nesting or running a small business or a hobby, downsizing or storing college dorm items, we're honored to be part of your story.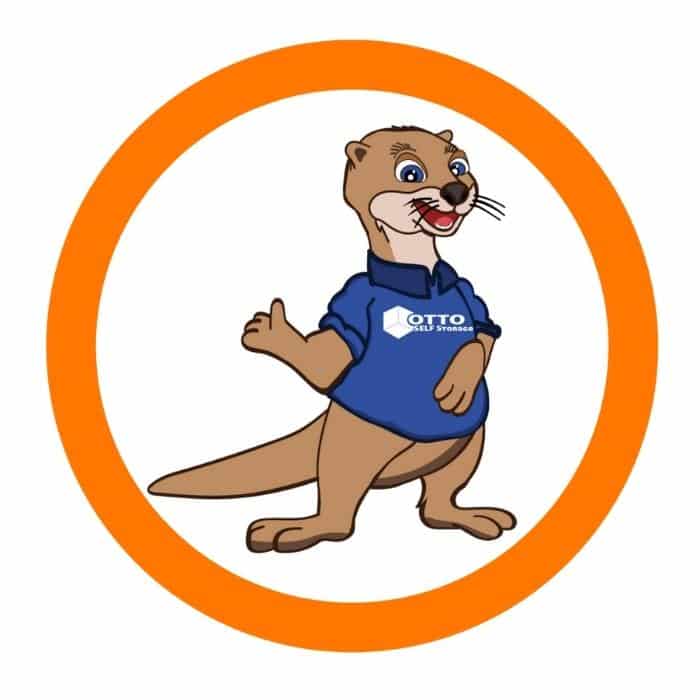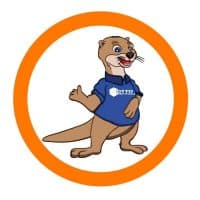 Want to know more? Check out our storage tips and FAQs. We're committed to five-star customer service that the big names in self storage just can't beat. For storage solutions with an outstanding experience in St. Charles visit Fountain Lakes Storage. If you're in the Farmington area, swing by DHighway storage. Do you live near Ste. Genevieve? Then "O" Road Storage is perfect for you! And for those in the St. Louis area, give us a call at Baumgartner Road Storage. Browse locations online, or drive by one of our storage facilities to get set up with a brand new storage unit. We can't wait to welcome you into the Otto Self Storage family.