Here in Missouri, our diverse population gravitates towards many different interior design and decorating styles. While some residents have large homes with lot's of space in towns like St. Charles, MO, others live in more industrial apartment buildings in St. Louis and beyond. But the amount of space you have at home, doesn't have to make or break your ability to express yourself through home design and decor. And, a storage unit might end up being your best friend in the design process.
What's your personal interior design style? Do you lean minimalist or maximalist when it comes to decorating? Do you crave all things mid-century modern (hello, Mad Men), or is cottagecore your jam? With so many interior design styles to choose from, it can all be pretty overwhelming to navigate. The good news: You don't need an interior designer to achieve the home of your dreams. With a little homework, great design is easy to create on your own.
We've compiled a cheat sheet of some of the most popular interior design styles of 2022. Chances are good that the key to your dream decor lies in one of — or a mix of — the following fab aesthetics!
Plus, stick around until the end for a tip for anyone living in Missouri looking to spruce up their space. Interior design and decorating styles are more attainable when you've got a secret weapon—a self storage unit in Missouri!
What's your interior design style?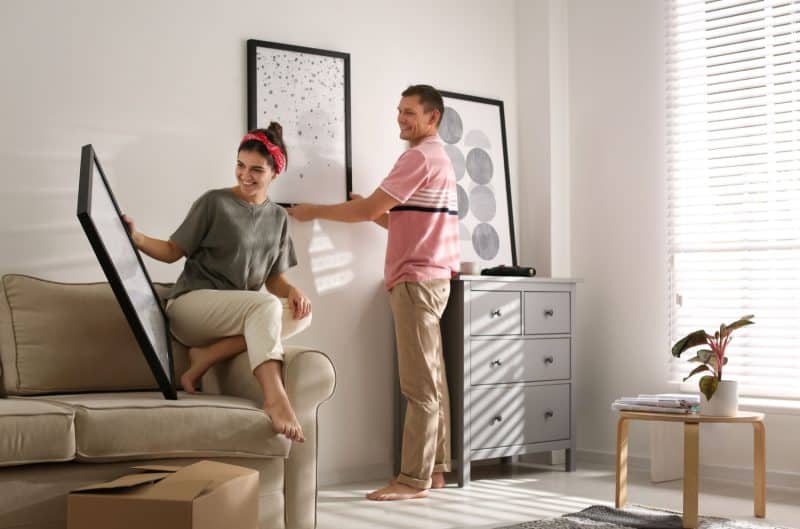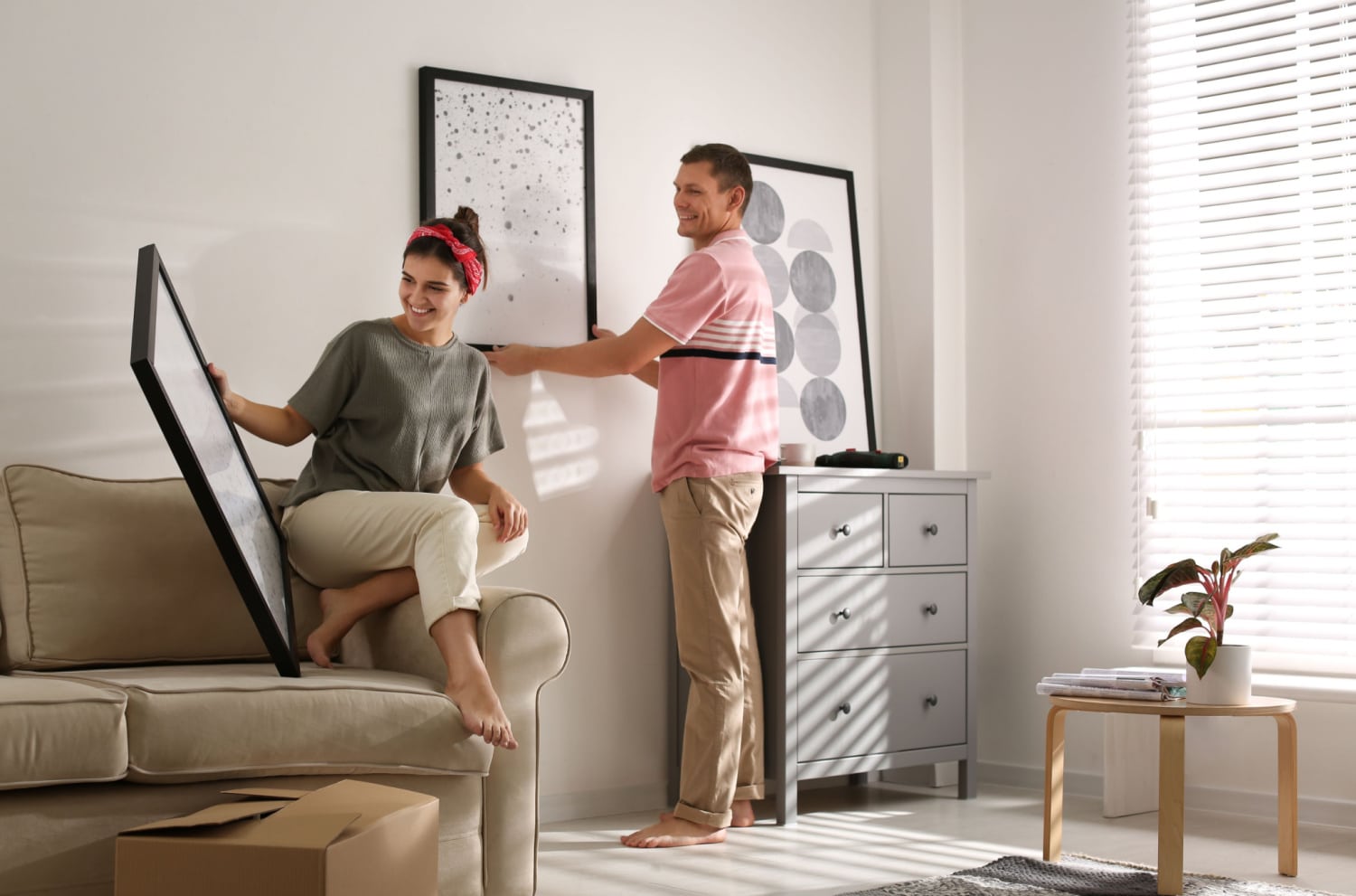 First things first: What kind of design do you naturally gravitate to? The truth is, you probably already know what decor and furniture you love — you just might not have thought about how these elements fit into any particular style.
If you're hoping to make your house feel more like a home with a more cohesive approach to design, take a little time to do your homework first. Flip through an interior design or architecture magazine, and mark what you love (and what you hate!). Explore design styles on Pinterest, and save your fave images to your very own vision board. You'll quickly learn what looks inspire you — and which looks make you yawn.
Can't-miss design wisdom
One surefire way to create a cohesive interior design look is to go the Morris route. William Morris was a British textile designer, writer, and leader of the British Arts and Crafts Movement who famously said, "If you want a golden rule that will fit everybody, this is it: Have nothing in your houses that you do not know to be useful, or believe to be beautiful."
This timeless advice is a terrific place to start if you're hoping for a design overhaul at home. Take stock of your stuff, and donate or ditch anything that isn't useful or beautiful to you. Be ruthless and remember: Your giveaways will thrill someone else. World-famous organizer Marie Kondo's famous question: "Does it spark joy?" is another good way to decide if your old items should stay or go.
If you're unsure whether or not an item "sparks joy" or is "beautiful" to you, renting a storage unit is a good temporary solution. You don't have to go all or nothing just to keep up with the current trends in home decor and interior design.
Top interior design styles of 2022
Scandinavian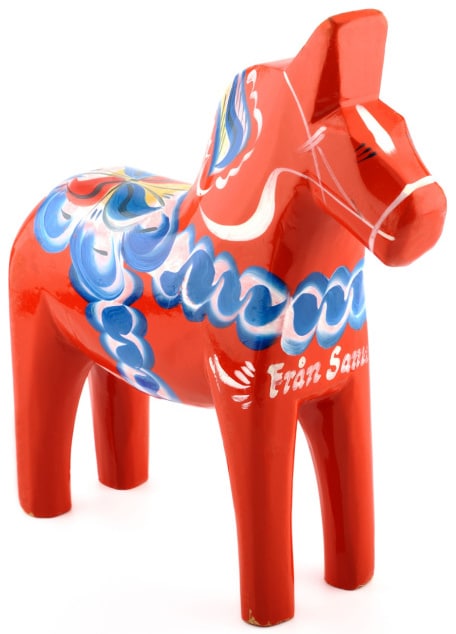 Scandinavian design is endlessly popular here in the U.S. Think big, bright, breezy spaces with vast expanses of white walls and pale oak or birch flooring. Pale sage green, pastel blue, and the lightest pinks also live happily in this design world, as do pops of patterned tile backsplash and enameled woodstoves. (And if you're Swedish or love all things Swedish, Dala horse accents are a natural finishing touch.)
Another style term you might associate with Scandinavian style is the Danish concept of hygge (that's HOO-geh, not HIG-geh). Hygge is less of an interior design style on its own and more of a feeling that can be incorporated into many different styles. Hygge is all about creating an evocative, welcoming space. Dictionary.com defines hygge as "the feeling of coziness and contentment evoked by simple comforts, as being wrapped in a blanket, having good conversations, and enjoying food." So even if your vibe is more boho or coastal than Scandinavian, it's simple to create a hygge vibe with warm, woolly throws and pillows, wooden or ceramic trays with delicious snacks, lots of books, or charming family photos tucked into every corner.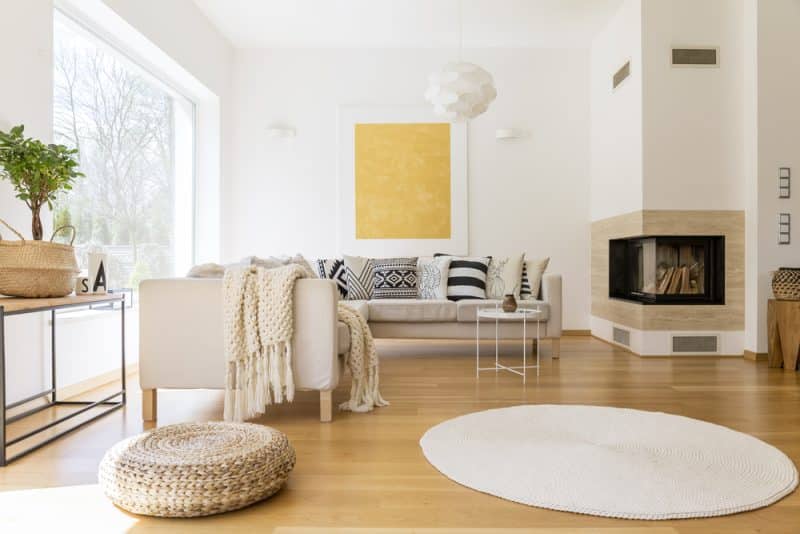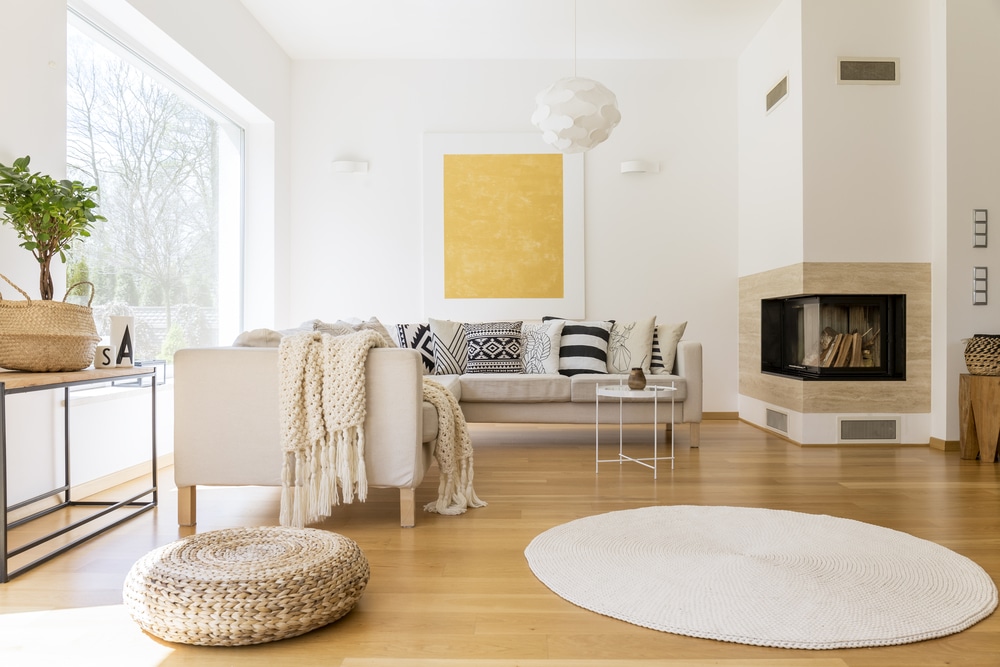 Midcentury Modern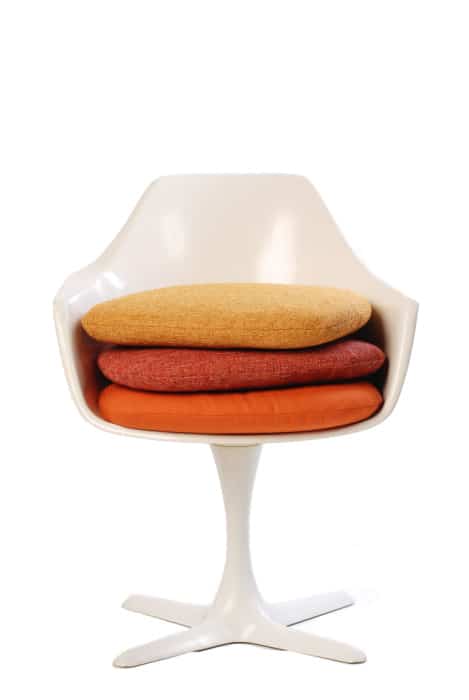 Similar to Scandinavian style with its clean, unfussy furniture lines, mid-century modern celebrates intriguing, often geometric, design. Mid-century style inhabits a deeper color palette, with deep brown, rust orange, avocado green, and mustard yellow (also popular in the American Arts and Crafts era, 1875 to 1920) often taking center stage. If you're a fan of Mad Men, mid-century modern might be your style. Low-slung teak and dark-stained oak furniture paired with glass, metal, leather, and vinyl add up to surprisingly livable low-key glamour. Function over frills is key with this style; leave any fussiness to other kinds of decor.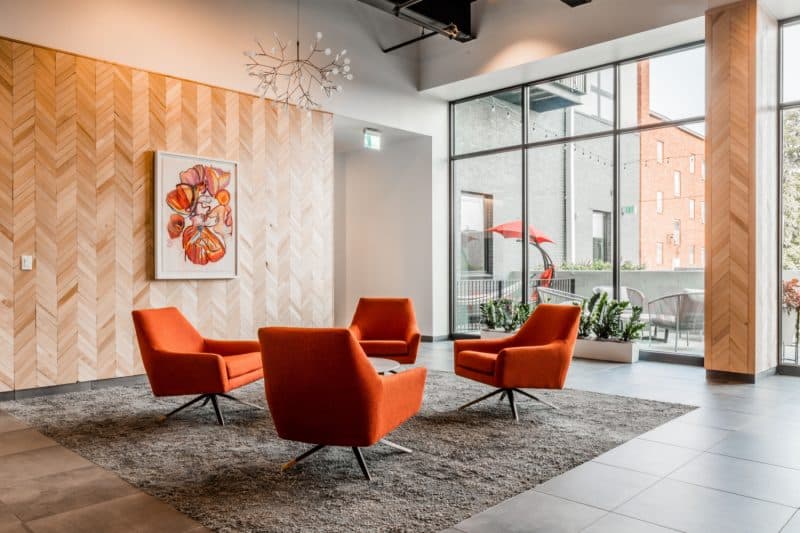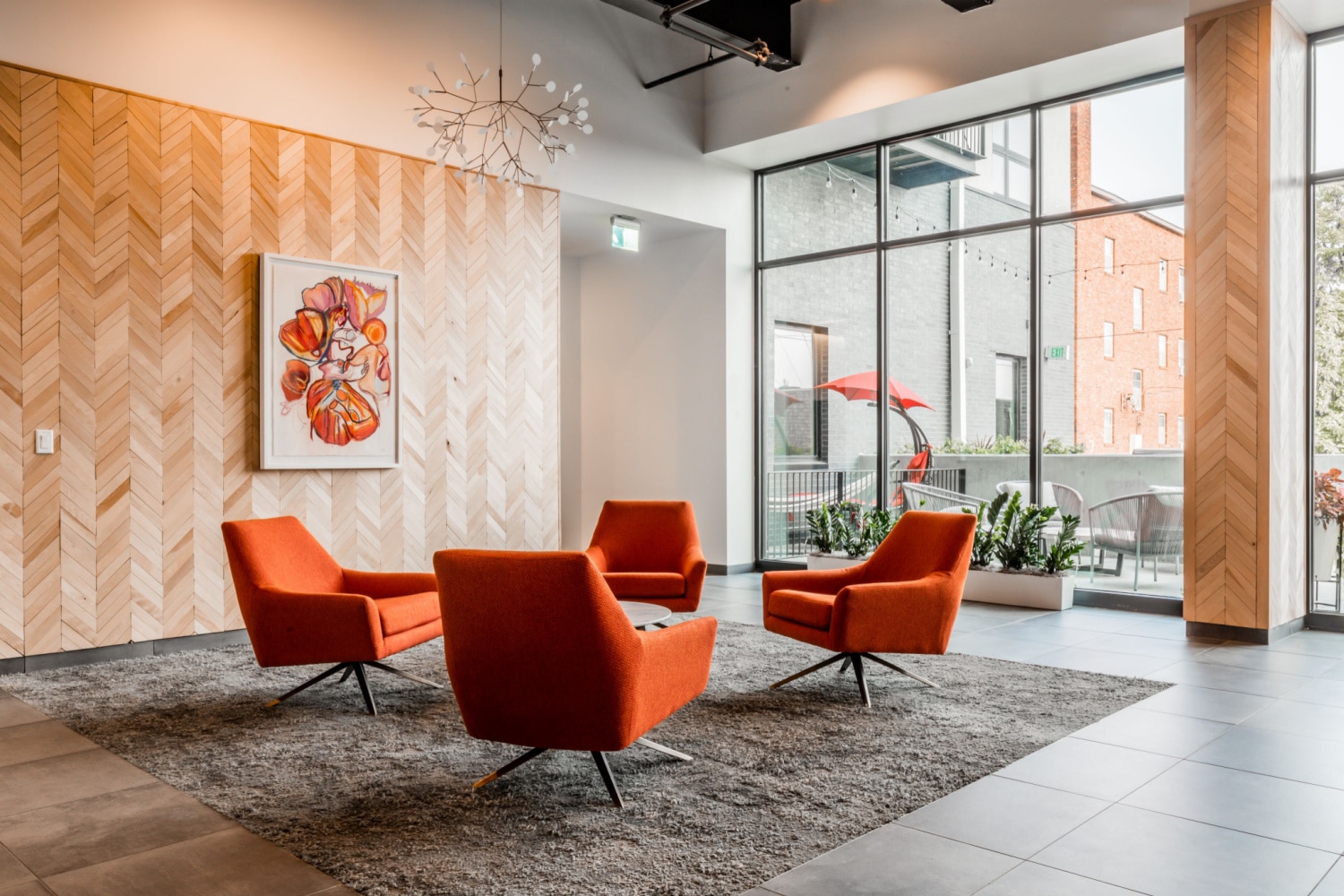 Coastal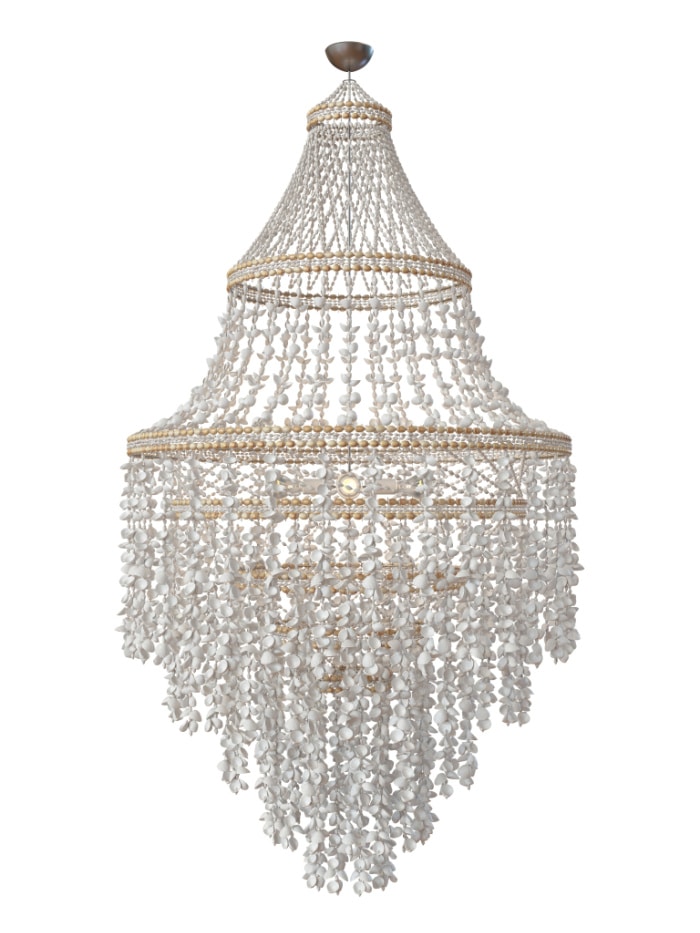 A home by the sea is out of reach for most mortals, but coastal style is far more attainable. Breezy blues and whites combined with natural textures like light wood, linen, sailcloth, rattan, and wicker add up to an easy, airy style that is a perennial favorite. Colors like driftwood gray and sea green also pair beautifully with coastal-style homes. Collections of seashells and other natural items fit in perfectly with coastal style. Extra credit: Take a few notes from coastal's latest offshoot, the coastal grandmother lifestyle aesthetic, and you'll really be seaworthy.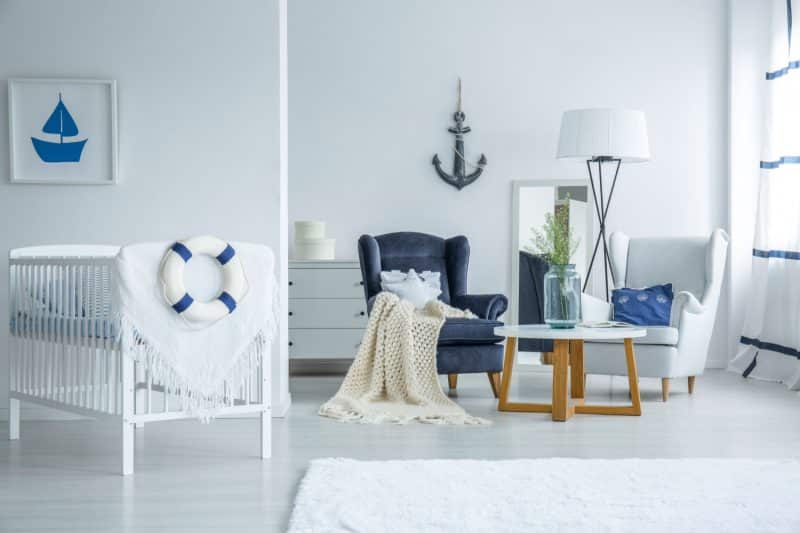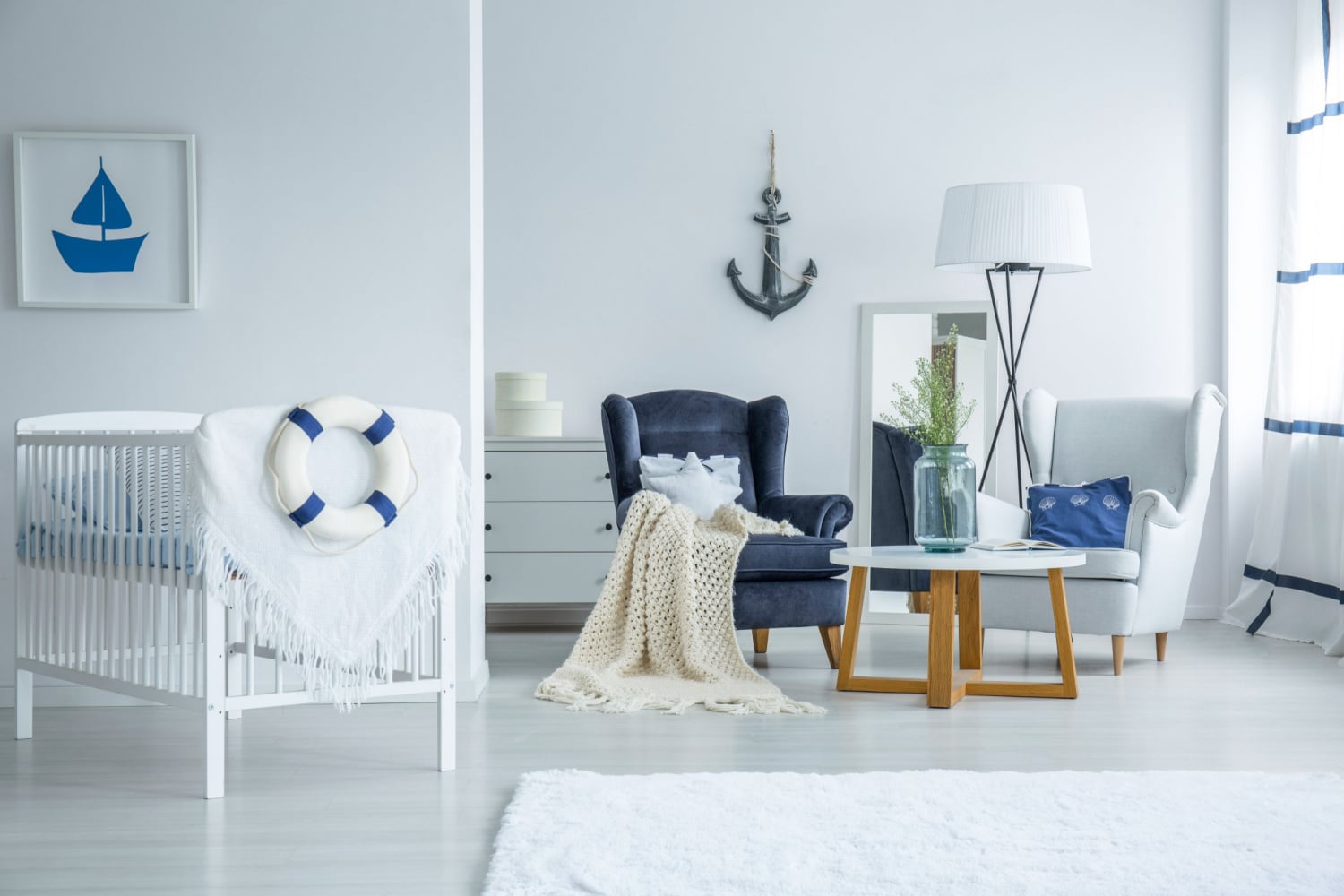 Shabby Chic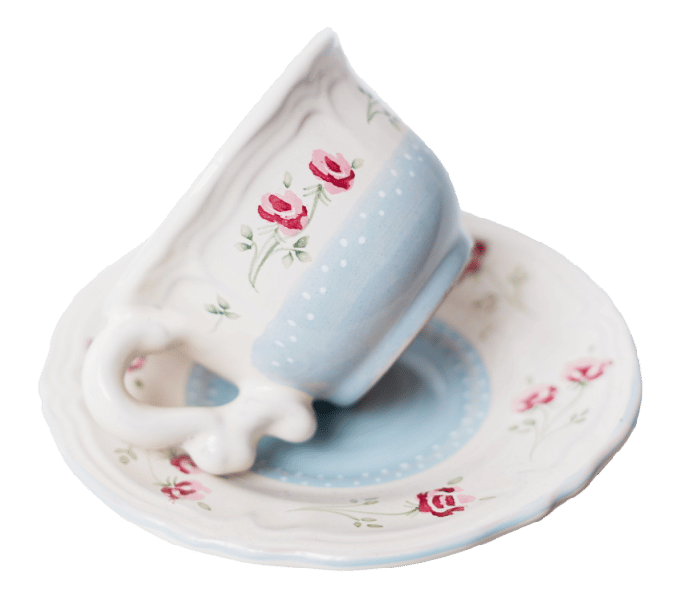 Purposefully distressed white finishes, billowy white curtains, comfy floral-patterned sofas, pretty chandeliers, vintage-vibe wallpapers, and antique paintings in perfectly chippy frames are all hallmarks of the intensely feminine style attributed to London designer Rachel Ashwell. Her brand, Shabby Chic Couture, was created more than 25 years ago yet remains a beloved interior design style to this day.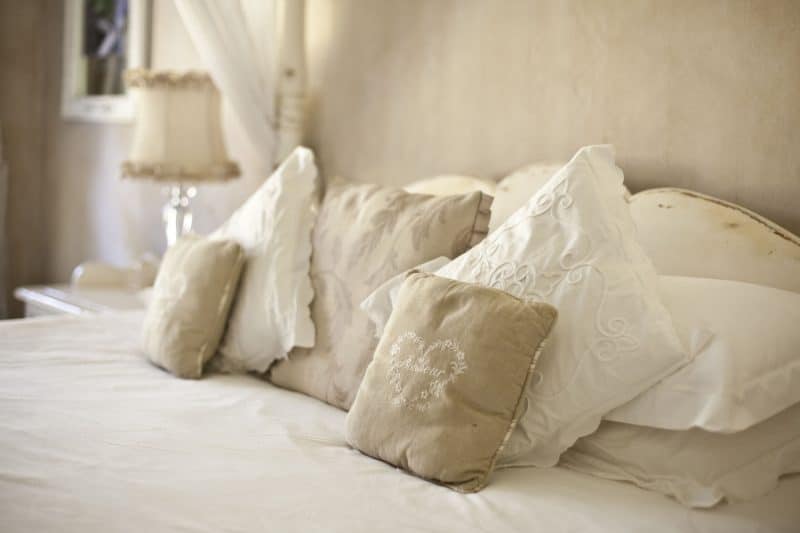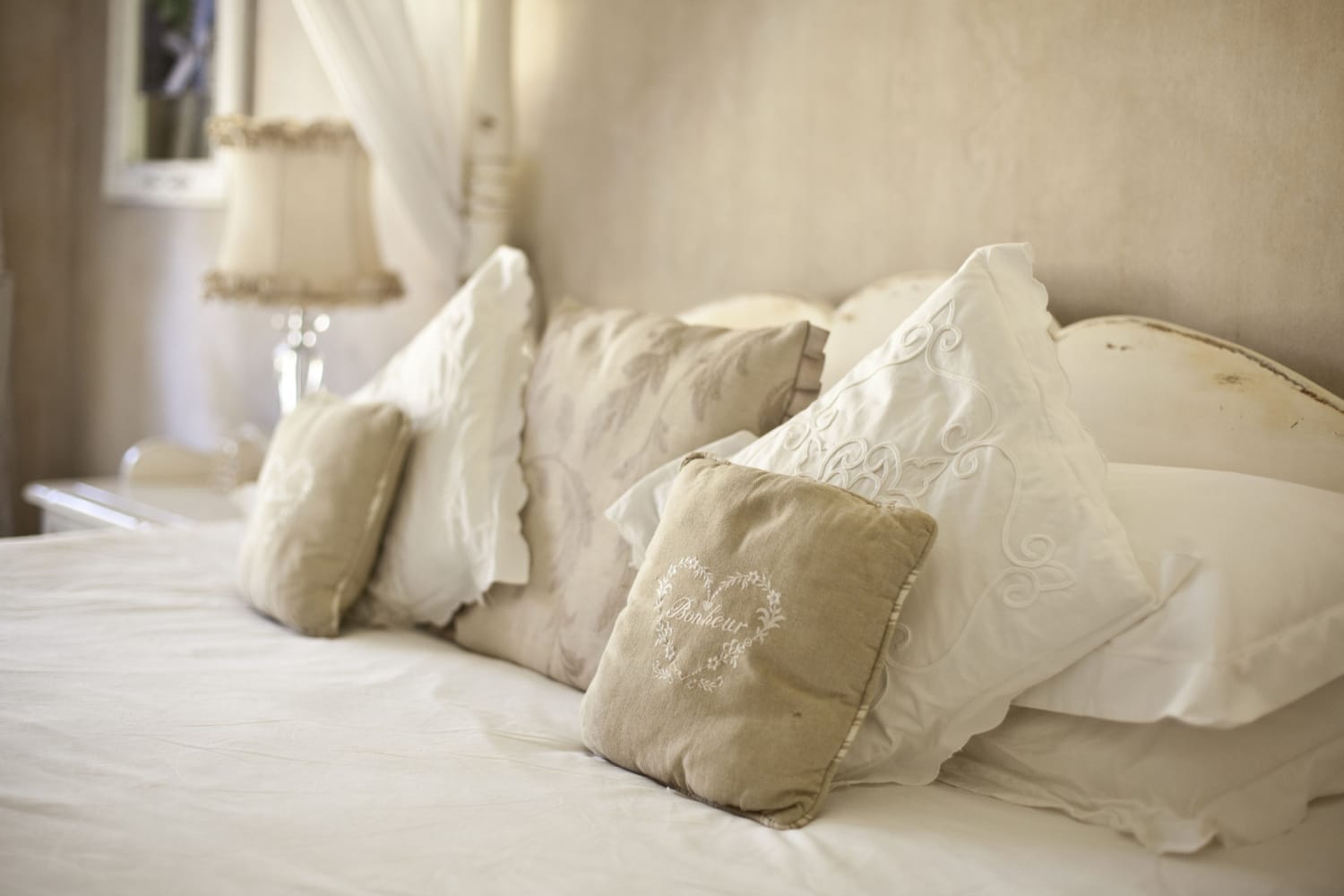 Cottagecore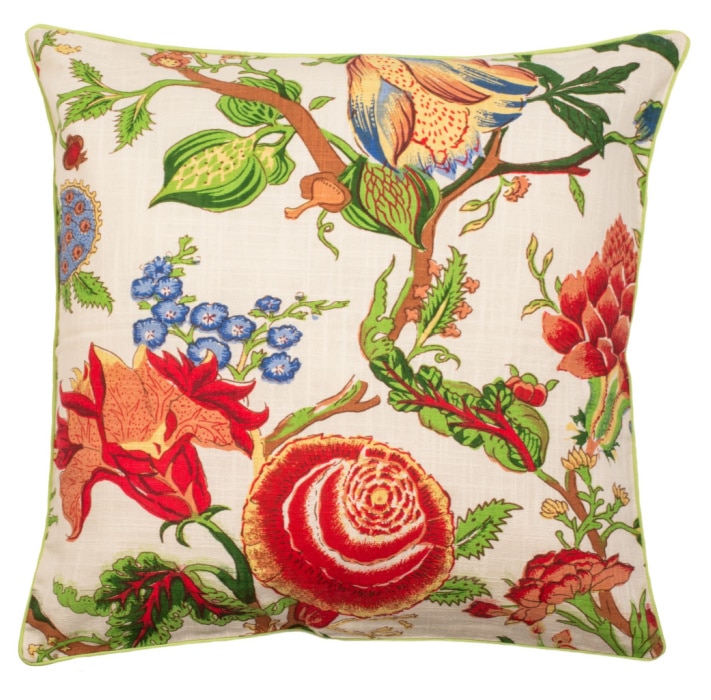 A cousin of shabby chic style, cottagecore style is a little homier, a little earthier. Vintage pieces and one-of-a-kind treasures take center stage in the cottagecore aesthetic. The cottagecore movement emerged in 2017 on social media and fosters the joys of rural (or faux-rural, if you're a city mouse) life. Botanical prints, fresh and dried flowers, shiny healthy plants, handmade pottery, ceramic lamps, antique china, creamy neutrals, and pretty pinks all belong in a cottagecore home. And if you're wearing a floor-length ruffled prairie dress as you sweep the floor and wait for your sourdough to rise, you've won at cottagecore.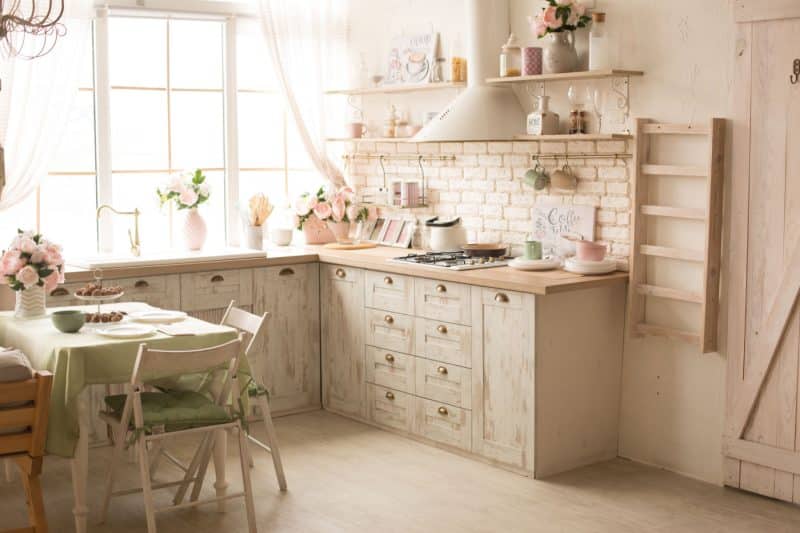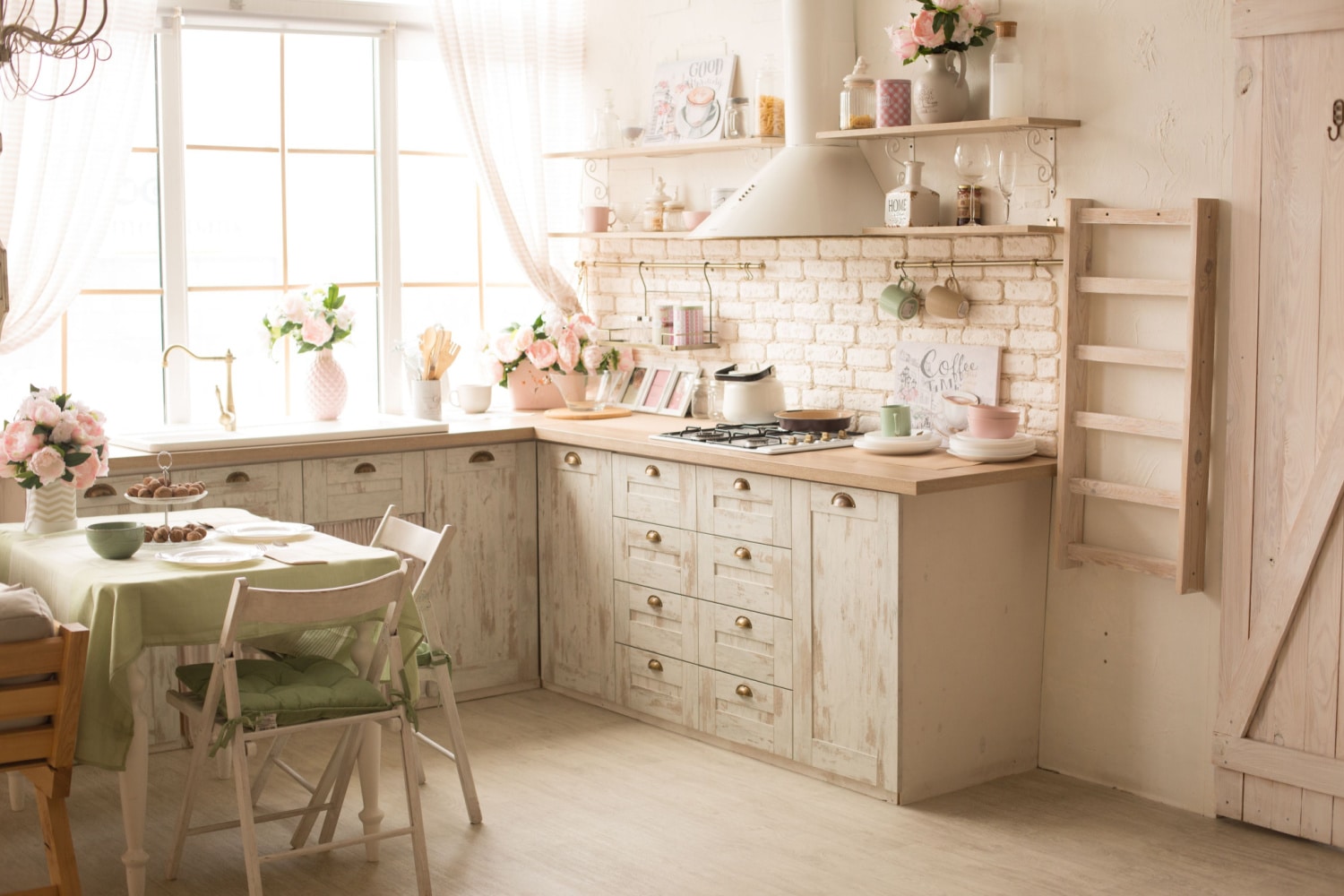 Bohemian or Boho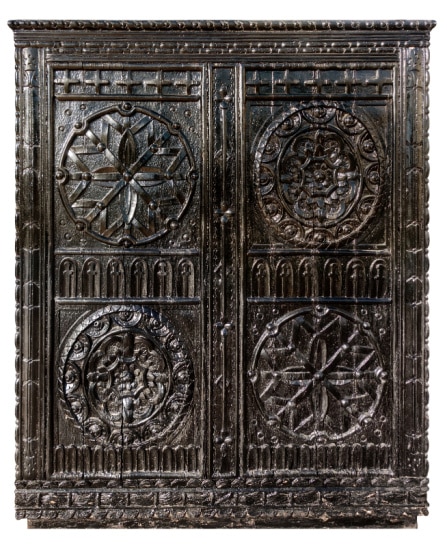 Bohemian style — often shortened to boho — is a fun, relaxed style that takes its design cues from nature. Boho is all about layering unconventional textures and mixing and matching graphic patterns. The more layers, the better! Bold, saturated colors, souvenirs and textiles from around the globe, and art and photographs in frames of varying sizes add up to perfect boho world-traveler vibes. Boho homes are the perfect canvas for macrame, crocheted pieces, or anything with fringe, as well as whimsical swooping canopies and indoor tents and hammocks.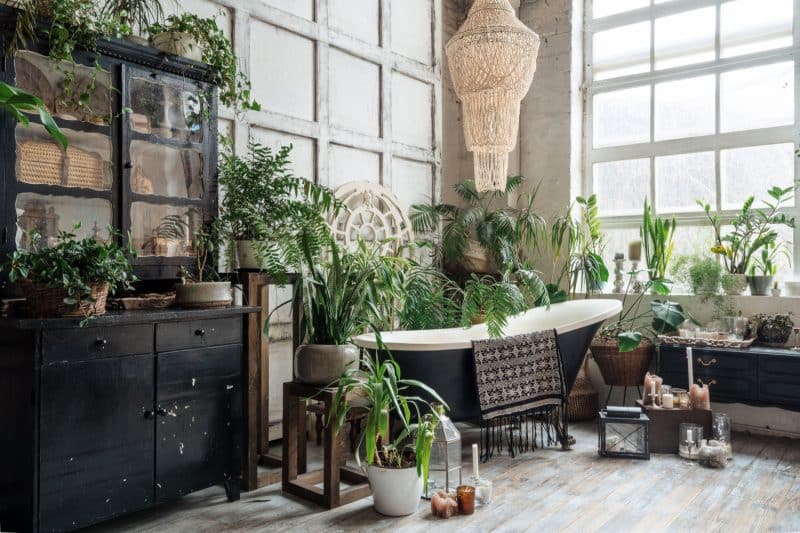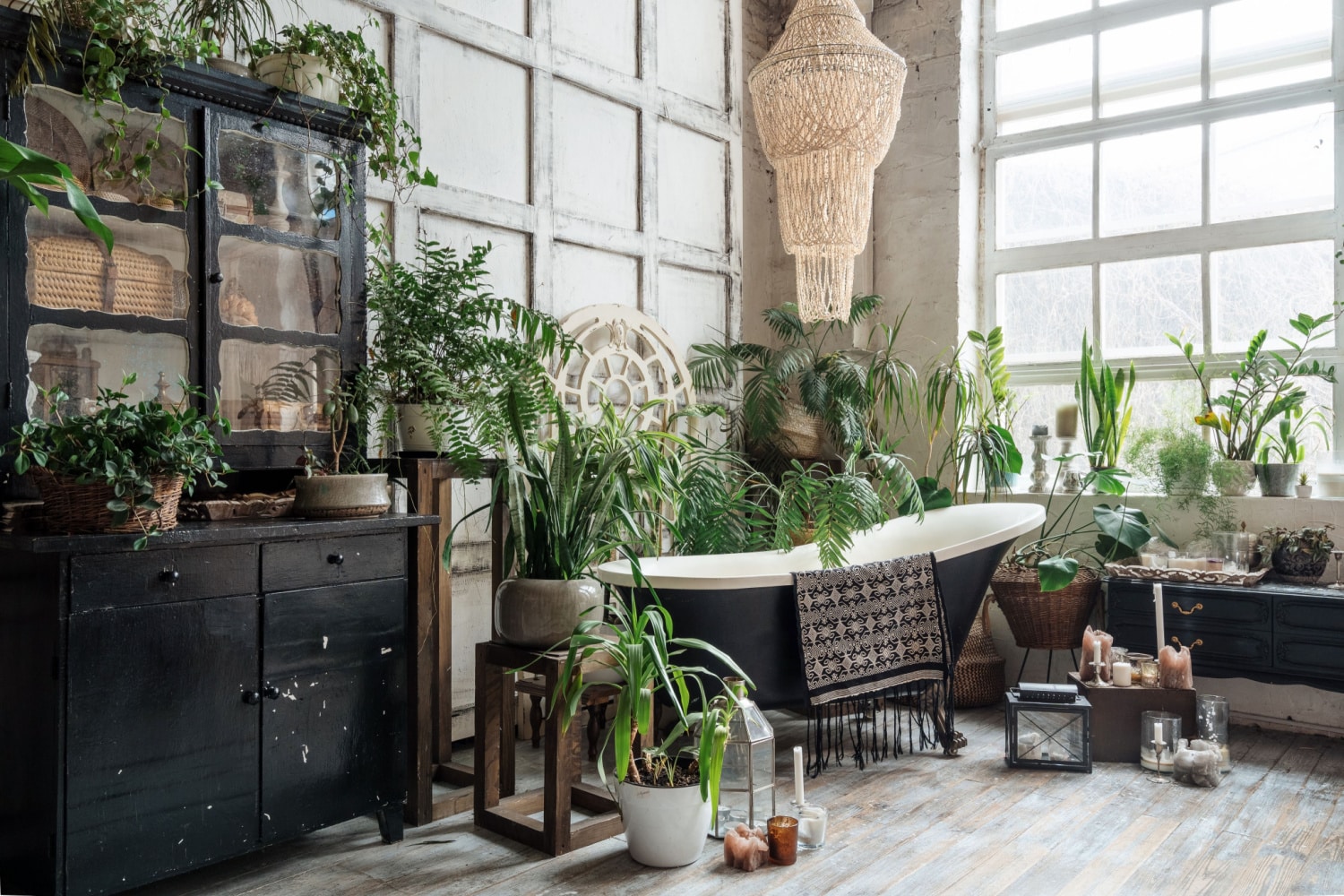 Modern Farmhouse


You've seen the modern farmhouse style everywhere for the past several years: big white houses with gabled roofs and black windows, lots of shiplap paneling, black matte hardware and fixtures, large caged chandeliers in foyers and dining rooms, tons of black and white tile backsplashes and showers, and rustic wood beams overhead.
What does this style have to do with actual farmhouses? Uh, not much, as far as we can tell. In fact, cottagecore style seems to have a lot more to do with farm life, with its emphasis on gardening and cute animals. Modern farmhouse is a more traditional style, with plenty of classic lines and contemporary neutrals. Clutter is a big no, but the style is more comfy than stark when done right.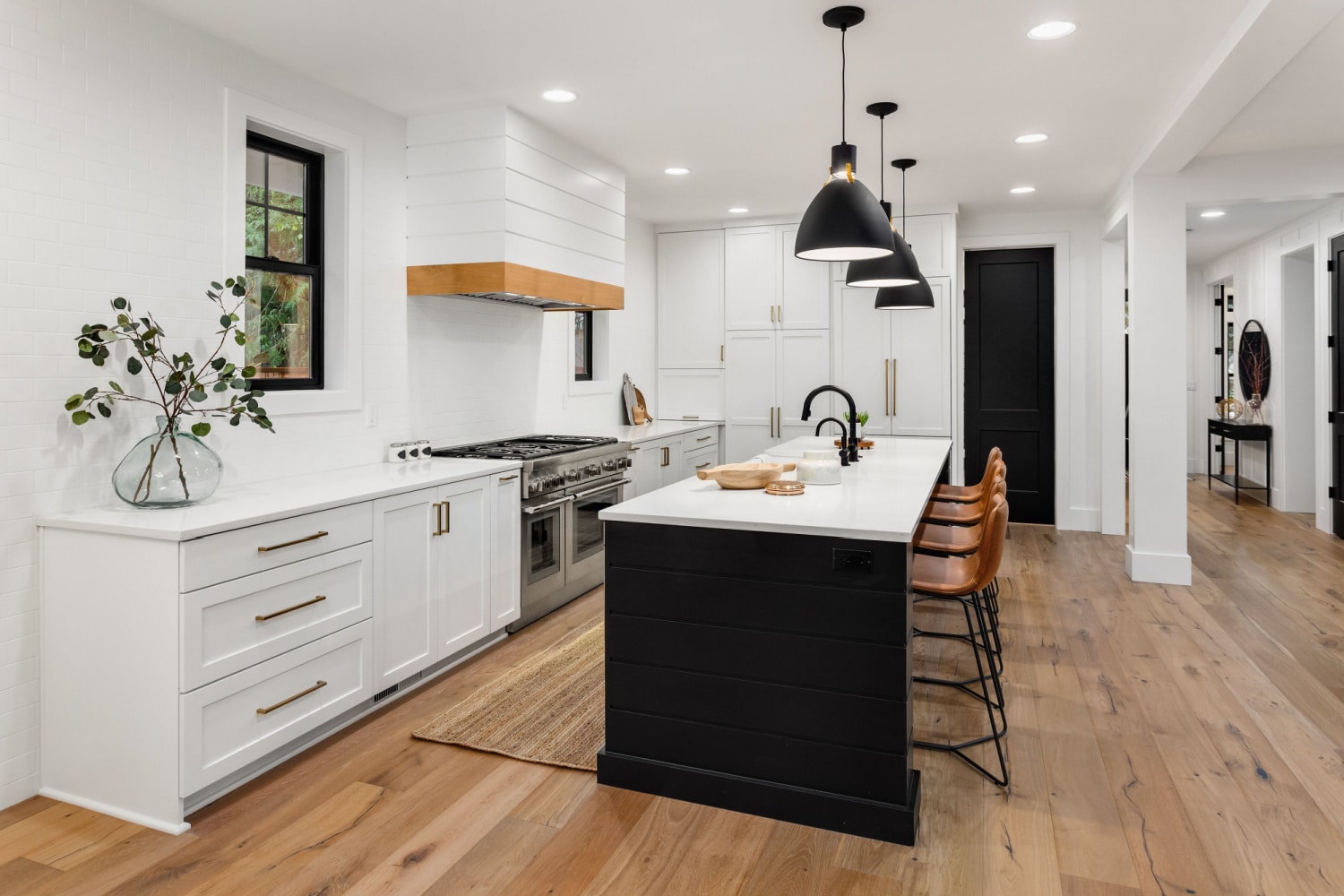 Industrial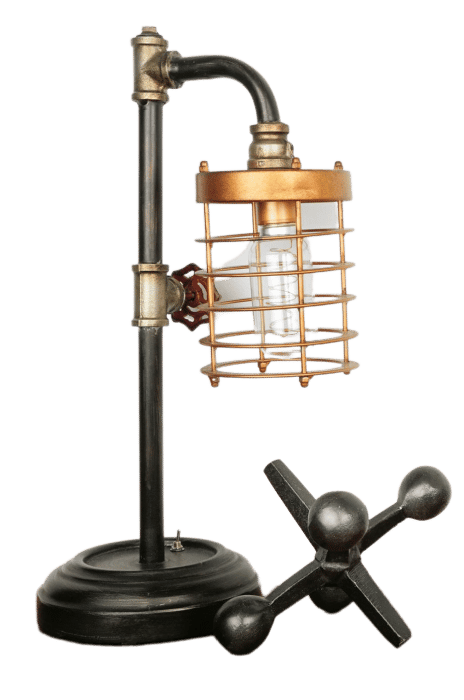 Industrial style is particularly popular in urban apartments these days. It's that converted warehouse-into-a-loft vibe, with a heavy focus on functionality and exposed raw materials, like cast-iron pipes and brick walls. Color schemes are handsome indeed, skewing dark and sexy (deep navy, stormy charcoal grays, hunter greens). There's usually plenty of glinting metal like copper, brass, and steel to add drama. Concrete floors and outer-space-high ceilings create multipurpose spaces with plenty of visual interest.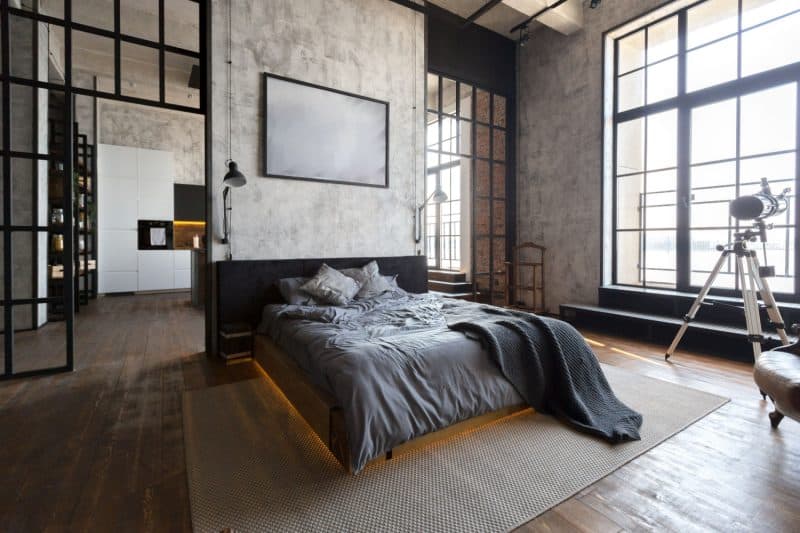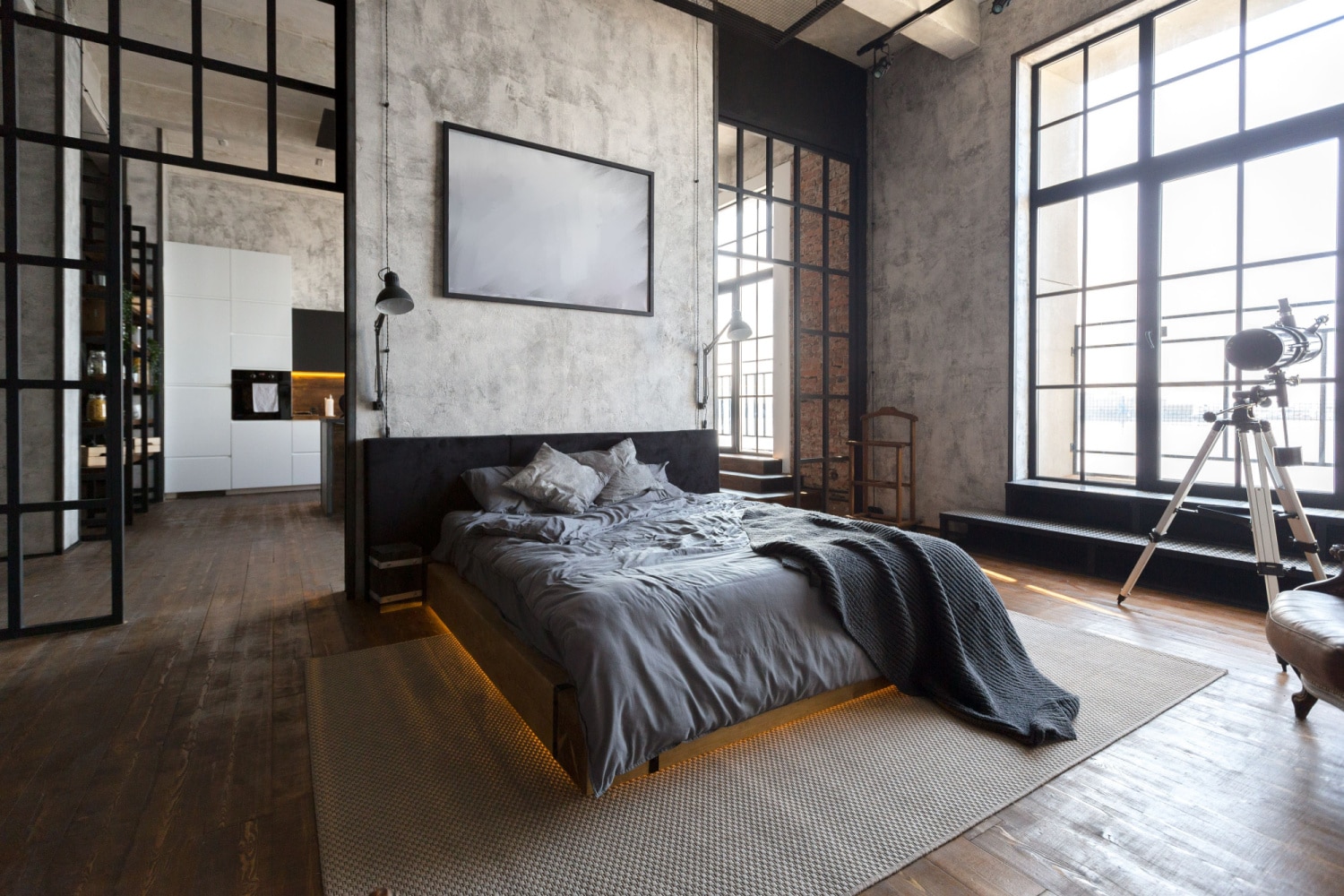 Minimalist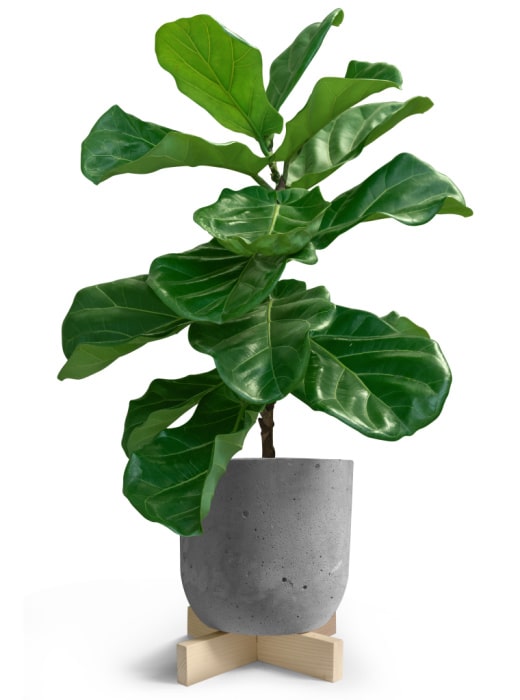 This style is for you if you despise clutter to the very core of your being. Minimalist homes often work best with an open floor plan, where there's a good amount of natural sunlight to keep things from becoming too sterile or stark. Functionality is key in this style, and monochromatic palettes are a must. Fans of this aesthetic leave the tchotchkes to the shabby chic or the cottagecore crowd, and what little furniture there is must play nicely together in terms of size and lines. Minimalist homes eschew unnecessary decoration, preferring to rely instead on a terrific view or a single piece of oversized art to add beauty to a room.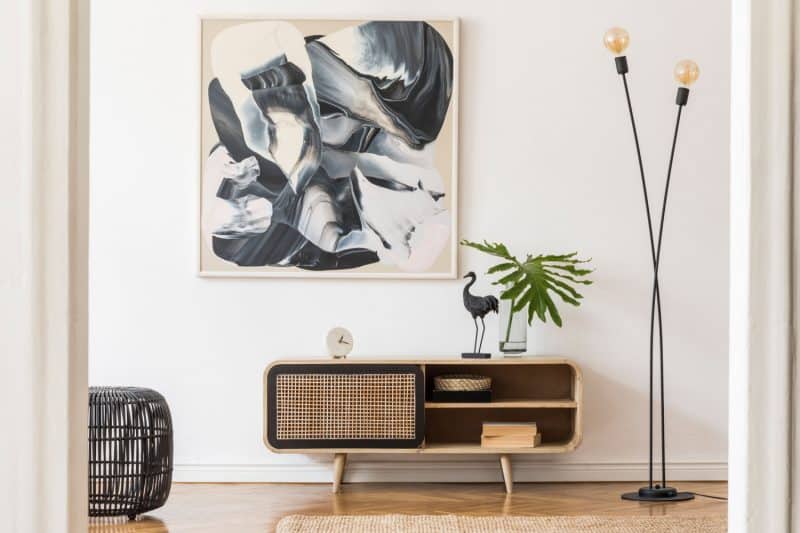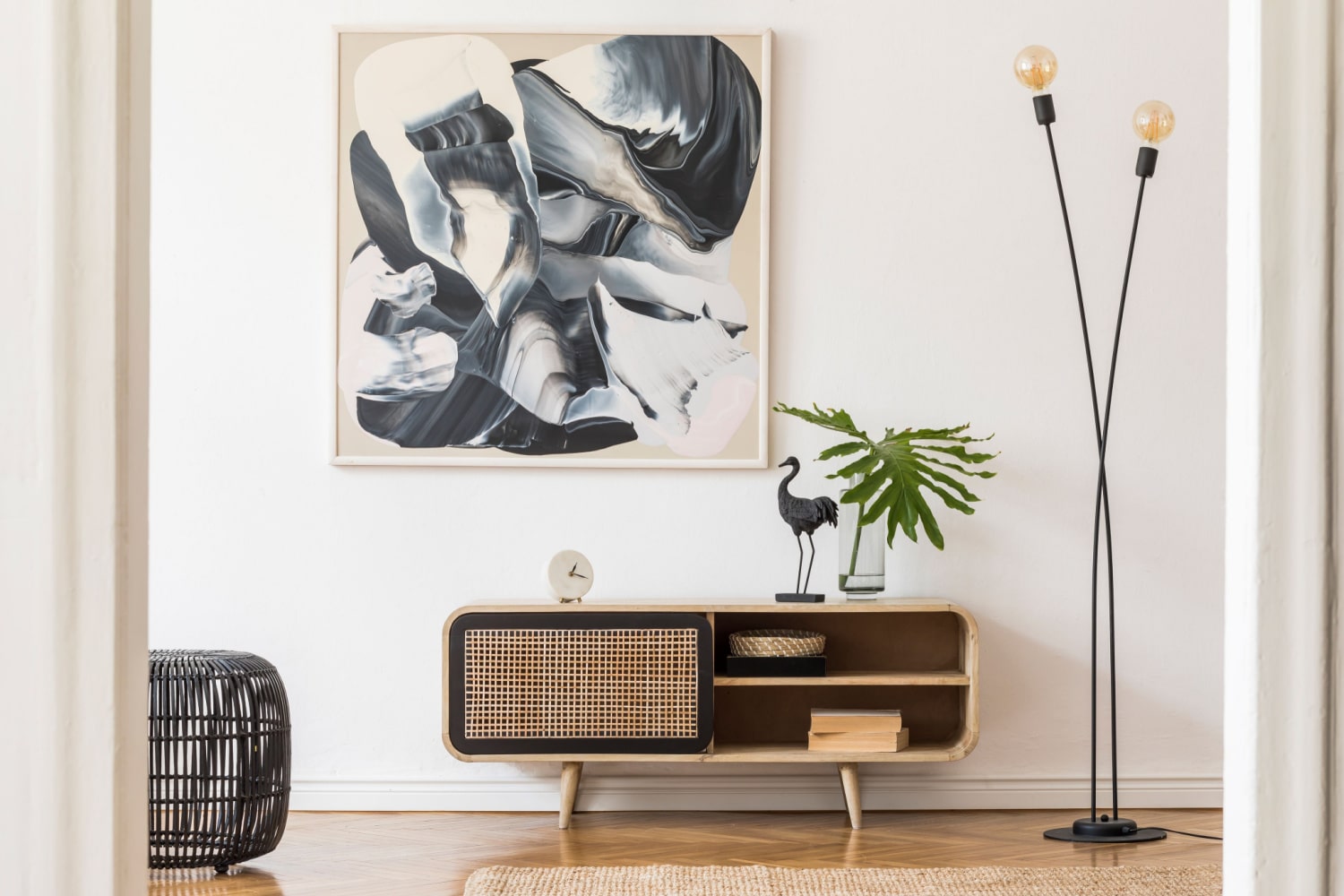 Maximalist/Eclectic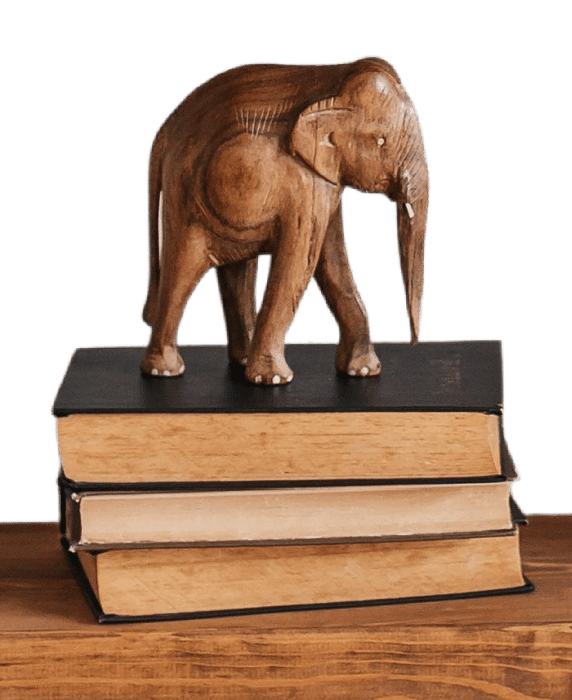 Maximalist style is exactly what it sounds like, on some levels: the opposite of minimalist style. Expect jewel-toned silk or velvet curtains, mismatched furniture in brazen patterns, and glowing sapphire or teal walls covered in every kind of art or gilded mirror possible. Some maximalist dens lean hard into gothic vibes and an air of mystery, while others go wild with bright, exuberant colors and a sense of playfulness. Maximalism celebrates cherished objects and heirlooms and can be a thrilling adventure in home decor. Eclectic decor also uses the "more is more" approach, but some designers say the aesthetic is more a layered version of a single style (all things British or all things country).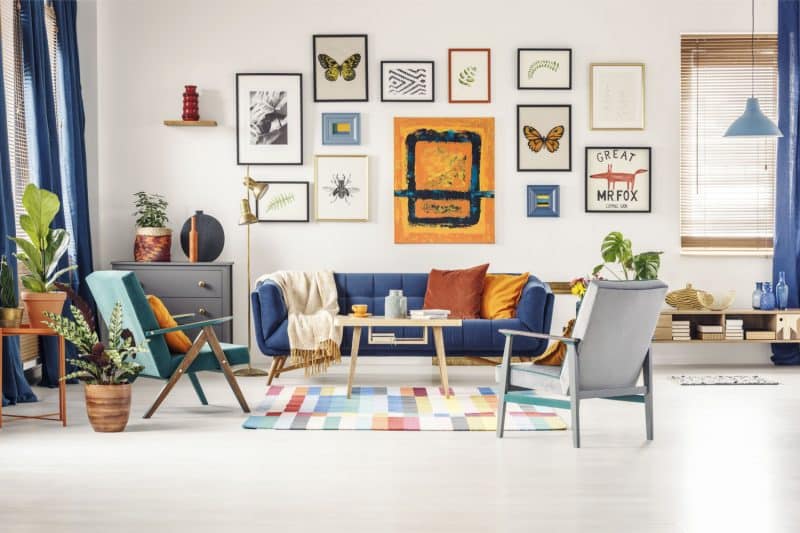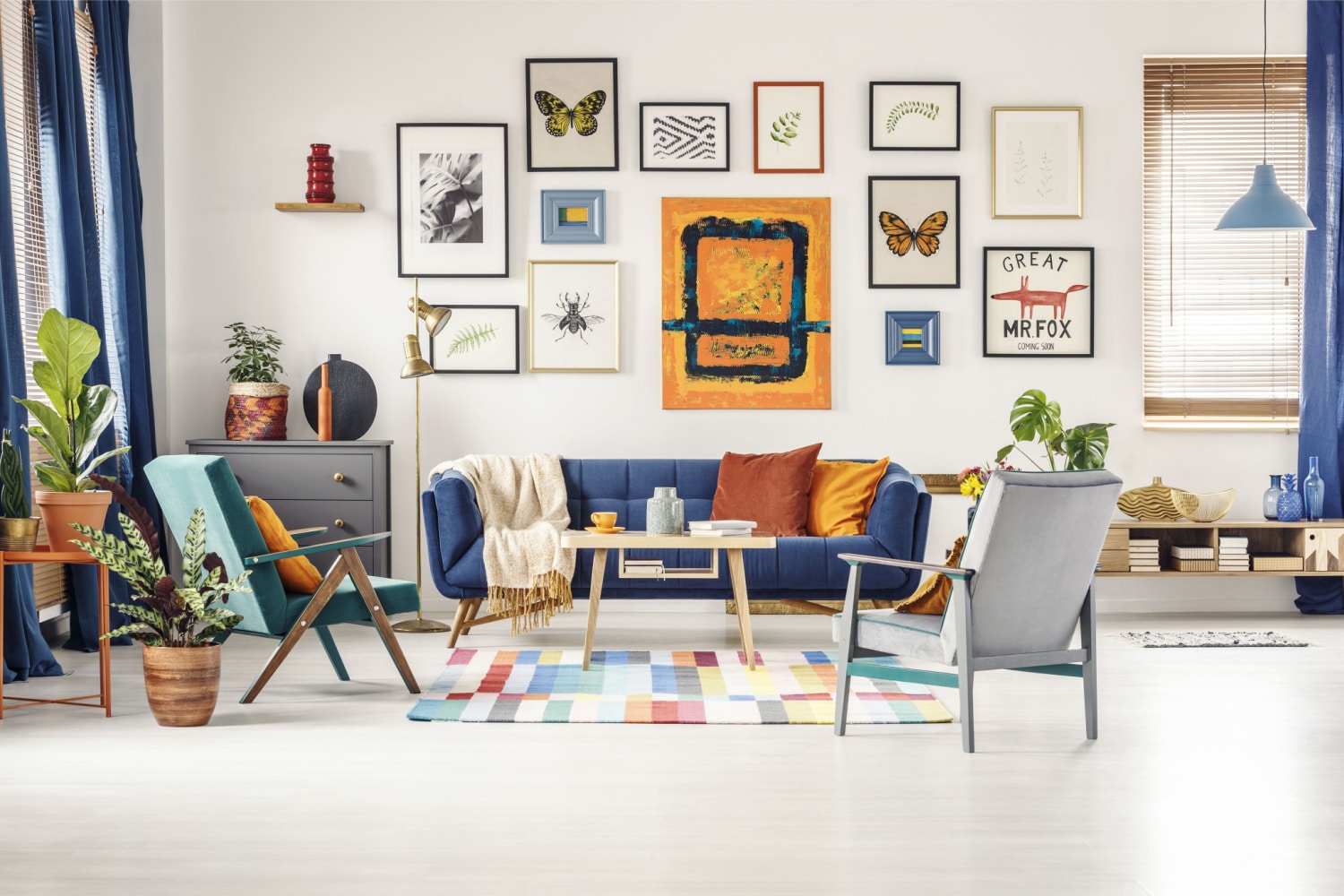 In between interior design and decor styles in the St. Louis, St. Charles, Farmington, and Ste. Genevieve area?
No problem! At Otto Self Storage in Missouri, we've got plenty of room for your home decor — or anything else you might need to tuck away during transition periods. Sometimes you want to redecorate just for a season or two, without committing to longterm change. The secret weapon to doing that without cluttering your garage is to rent an affordable, conveniently located storage facility in your neighborhood. When a small unit is easy to fit into your budget, and you're yearning for some visual variation at home, there's no reason not to lease a unit for a short or long period of time. The beauty is, it's up to you!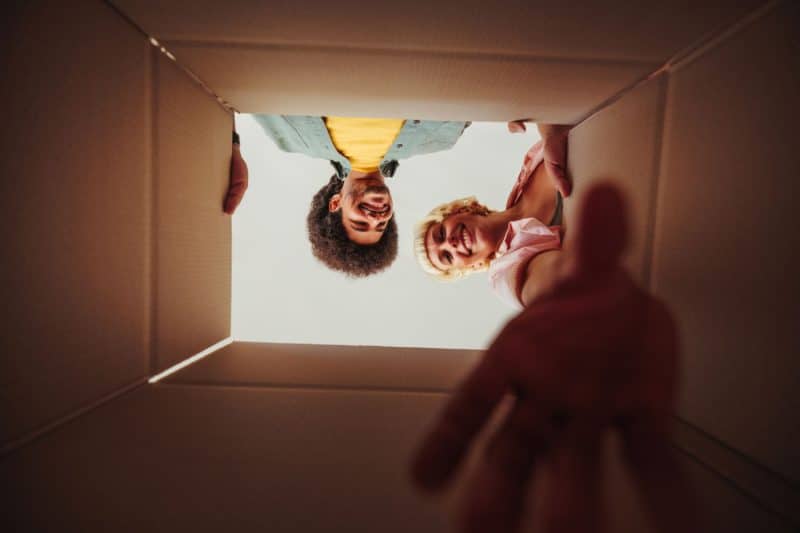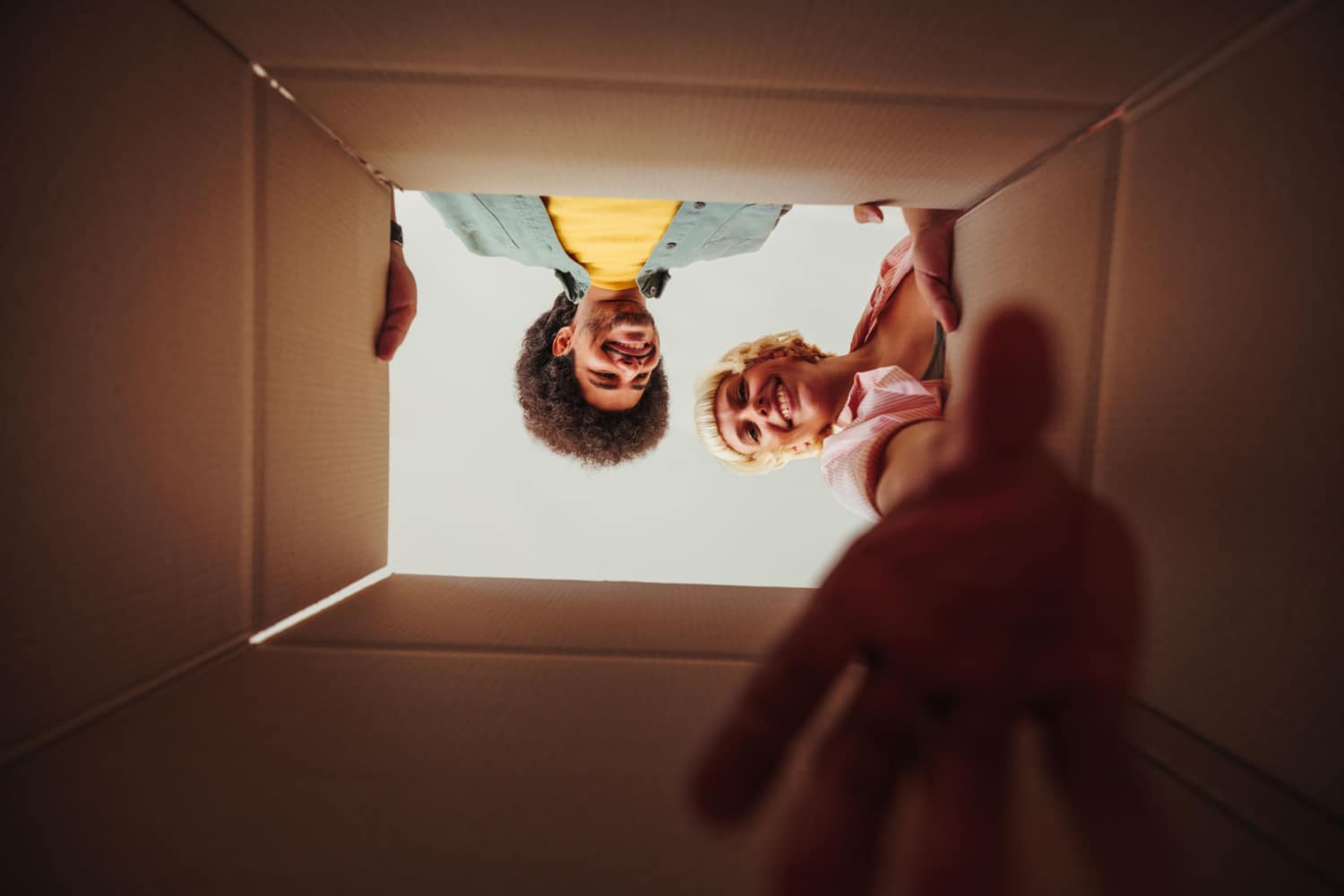 We'll help you come up with a self-storage solution tailored to your unique home decorating or home renovating situation. We have top-notch facilities in Missouri with immaculate units, and we pride ourselves on our hometown approach to business. Our customers are our family, and we'd love to have you join us.
Family-Owned Self Storage in Missouri at Otto Self Storage
As a family-owned, local business, we care about creating a welcoming home away from home for you and your most precious belongings. Our tenants aren't just numbers; they're neighbors who become friends.
We know that choosing a storage unit is more than just finding a box with four walls and a lock to store your things. Whether you're moving or renovating, redecorating, empty nesting or running a small business or hobby, downsizing or storing college dorm items, we're honored to be part of your story.
Want to know more? Check out our storage tips and FAQs. We're committed to five-star customer service that the big names in self-storage just can't beat. For storage solutions with an outstanding experience in St. Charles visit Fountain Lakes Storage. If you're in the Farmington area, swing by DHighway storage. Do you live near Ste. Genevieve? Then "O" Road Storage is perfect for you! And for those in the St. Louis area, give us a call at Baumgartner Road Storage. Browse locations online, or drive by one of our storage facilities to get set up with a brand new storage unit. We can't wait to welcome you into the Otto Self Storage family.