Giving thanks in Missouri is easy with this curated list of ten charities and Thanksgiving is just around the corner! At Otto Self Storage, we always look forward to this special holiday, with its delicious leftovers and the annual Macy's Parade. But we think one of the best ways to celebrate Thanksgiving is by giving back to our community. We've compiled a list of 10 of our favorite charities in St. Charles, St. Louis, and statewide. Count your blessings this year and donate what you're able to — time, food, money, a car, unneeded household items — to help those in need.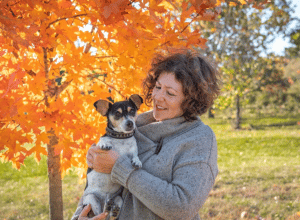 Ten Charities in Missouri to Give to Thanks To
Connections to Success strives to break the cycle of poverty impacting many families in St. Charles and the greater St. Louis area. The nonprofit connects people in difficult circumstances with resources and support to create a pathway to economic independence. Connections recognizes that poverty is a complex issue that contributes to domestic violence, poor mental and physical health, chronic unemployment, crime, limited educational and training opportunities, and vulnerable, at-risk children. The Connections to Success program includes lifelong mentoring to its clients on their path to economic self-sufficiency and independence.
Located in St. Charles, the Five Acres Animal Shelter seeks to "enrich the lives of pets in need and families with thoughtful placement through C.A.R.E. (Compassion, Advocacy, Responsibility, and Education)." Their vision is a world in which every cat and dog has a safe, loving, forever home. Serving St. Charles, St. Louis, Lincoln, Jefferson, and Franklin Counties, the shelter is the sole no-kill animal haven in St. Charles County. The nonprofit receives no government funding and lies on private donors and community support to keep its doors open to animals in need. The shelter also offers educational programs to promote responsible pet ownership and advocates tirelessly for animal welfare.
The Hanani House mission is to provide those in 12-step recovery from substance use with recovery housing, extensive recovery support services, community resources, and counseling. Nationally accredited, Hanani House works with each client to create a relapse prevention plan, as well as identify recovery barriers and goals for a substance-free life.
Responder Rescue, Lake St. Louis, MO
Responder Rescue offers assistance of all kinds to local first responders — police officers, EMS, firefighters — who have been injured, become sick, or suffered trauma in the line of duty. The nonprofit organization was created in 2009 by a St. Louis-area fire captain who recognized a need for financial and emotional support in the first-responder community. Responder Rescue seeks to cover costs that are not covered by first responders' insurance. Support covers food, transportation, housing, and health care, both physical and mental. The nonprofit's recent initiative, the H.E.R.O. Program (Helping Emergency Responders Overcome), confidentially connects first responders suffering from PTSD and addictions to a team of top-notch doctors, therapists, wellness and recovery centers, and hospitals, all well-trained in first-responder trauma care. The goal is to help first-responder clients find peace and normalcy amid the stressors of their vocation.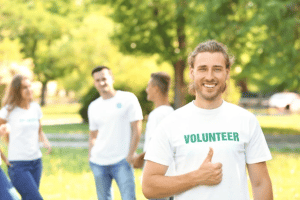 In 2021, the St. Louis Area Foodbank provided more than 52 million meals to families in need in 26 counties in Missouri and Illinois. The nonprofit works with 500+ partner organizations to combat food insecurity and provide nutritious meals to those who would otherwise go hungry. Food insecurity is just one of many issues linked to poverty, and reliable access to good food can make a huge difference in quality of life for those who are struggling to stay afloat.
Kids Against Hunger, based in St. Peters, MO, is a Christ-centered organization providing nutritious food to children and families living in poverty both across the globe (especially Haiti) and locally.
Habitat for Humanity of St. Charles County is the local branch of the worldwide housing nonprofit at work in the U.S. and in 70 other countries. The Habitat for Humanity vision is "a world where everyone has a decent place to live." The nonprofit supports sustainable, affordable homeownership for those who might otherwise be unable to achieve safe, permanent housing. With rent prices skyrocketing across the U.S., many families struggle to find and retain decent housing, contributing to a cycle of poverty. Habitat for Humanity builds new homes or revitalizes older properties for its clients. Homeowners are selected based on need, willingness to partner with Habitat for Humanity and put in "sweat equity" on the property, and ability to repay a mortgage with an affordable payment plan. Family selection is non-discriminatory, and neither religion nor race is a factor in the homeowner selection process. Habitat for Humanity is always seeking reliable volunteers for home construction, committee advocacy, and ReStore positions.
Haven House St. Louis offers full-service support for patients of all ages and conditions who have traveled more than 25 miles to the St. Louis area to obtain life-changing medical care. Haven House offers reduced-rate lodging, complimentary meals, free drinks and snacks, shuttle services, volunteer aid, and hospitality rooms to families so they can focus solely on supporting their sick loved ones. Haven House is affiliated with dozens of St. Louis-area medical centers, such as Shriners, St. Louis Children's, Barnes Jewish, Missouri Baptist, St. Luke's, and Mercy.
Butterfly Haven works to improve the lives of children in foster care and in crisis situations, as well as the lives of foster parents who are experiencing burnout due to a lack of resources and support. The organization provides furniture, bedding, clothing, infant gear, hygiene and health products, diapers and diapering supplies, meals, and more to its clients. Butterfly Haven volunteers also help children in the foster care system to celebrate birthdays and holidays. Volunteers also provide respite care for foster parents. In addition, the nonprofit's ReFuel program provides activities, events, and training to foster families.
Missouri River Relief (MRR) engages communities and individuals in the restoration and stewardship of this important waterway. Since 2001, the organization has removed more than 1000 tons of garbage from the Missouri River's nearly 1400 miles. MRR offers "place-based and experiential education programs" to students and teachers in connected areas. The nonprofit is always seeking help for its large-scale cleanup efforts and also offers recreational opportunities, like the MR340, "the longest continuous river race in the world."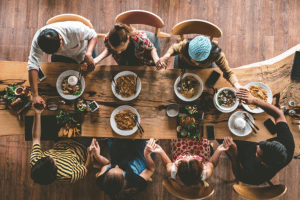 Family-Owned Self Storage in Missouri at Otto Self Storage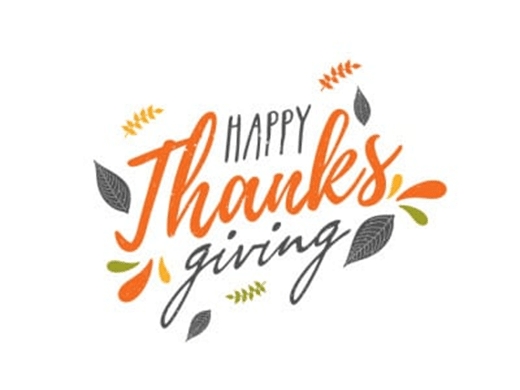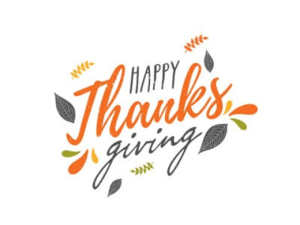 Happy Thanksgiving from all of us at Otto Self Storage! We're thankful every day for our customers, and we feel blessed to have you as part of the Otto family. Giving back to our community is something we strive to do everyday, and this list of Missouri charities is a great start for anyone looking to give extra thanks this season!
As a family-owned, local business, we care about creating a welcoming home away from home for you and your most precious belongings. Our tenants aren't just numbers; they're neighbors who become friends.
We know that choosing a storage unit is more than just finding a box with four walls and a lock to store your things. Whether you're moving or renovating, redecorating, empty nesting or running a small business or hobby, downsizing or storing college dorm items, we're honored to be part of your story.
Want to know more? Check out our storage tips and FAQs. We're committed to five-star customer service that the big names in self-storage just can't beat. For storage solutions with an outstanding experience in St. Charles visit Fountain Lakes Storage. If you're in the Farmington area, swing by DHighway storage. Do you live near Ste. Genevieve? Then "O" Road Storage is perfect for you! And for those in the St. Louis area, give us a call at Baumgartner Road Storage. Browse locations online, or drive by one of our storage facilities to get set up with a brand new storage unit. We can't wait to welcome you into the Otto Self Storage family.