Holiday gifting (and wrapping) can be a tricky prospect in modest living spaces. Where can Santa stash his presents safely, out of sight from little eyes and hands? And there's got to be a better way to wrap than on the floor, stabbing scissors into the carpet, right?
The Christmas season is a much easier time when you've got a secure, climate-controlled self-storage unit standing in for Santa's workshop and warehouse. Instead of trying to hide gifts in a crowded hall closet or among the dust bunnies under your bed, you can keep holiday treasures under wraps until Christmas morning in a storage unit at our bright, clean facility. We've got a size to fit everybody's needs, big or small! 
Where Are Americans Stashing Their Gifts?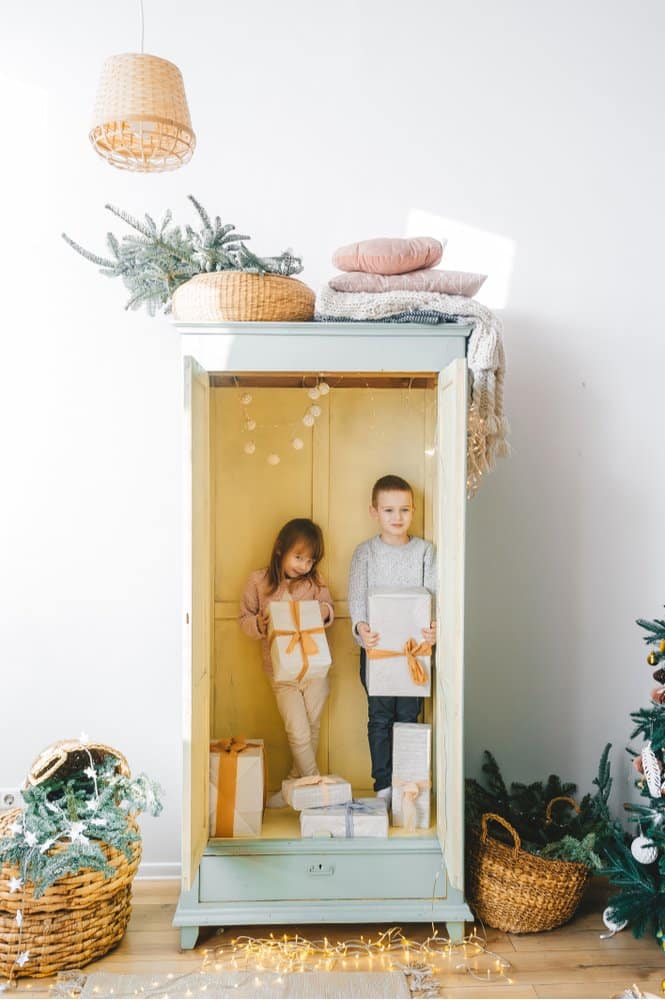 One 2021 poll found that the No. 1 most popular hiding spot for Christmas gifts is the bedroom closet and the first place snoopers will look. Other top hiding places include coat closets, spare rooms, under the bed, or in a car trunk — all of which are easily foiled and discovered.
The same poll discovered that 60 percent of those surveyed had started their Christmas shopping well before November. That's many weeks of presents in need of camouflage — and most U.S. households don't have much hiding space. 
That's a Wrap
Yet another poll ranked wrapping gifts at the very top of the list of things Americans hate the most about the holiday season. A survey of 2,000 respondents showed that more than half polled despised wrapping gifts so much, they'd rather have anyone else do it, including a paid pro. And half of those surveyed stated that they only purchase presents that are simple to wrap! Most hated wrap jobs include bikes, guitars, sports and gym equipment, and the ever-abundant holiday candles.
Self-Storage Is a Smart Choice for Year-Round Giving
From Christmas to birthdays to all other occasions under the sun, a self-storage unit guarantees you a convenient, protected area to keep gifts tucked away safe, all year round. Make it your first stop as soon as you pick up a thoughtful gift. Dedicate an easy-access section of your self-storage unit to presents, organized by event or person. You'll never go back to wiggling gifts into odd corners, where they're at risk of being forgotten or damaged.
Why Not Add a Wrapping Station?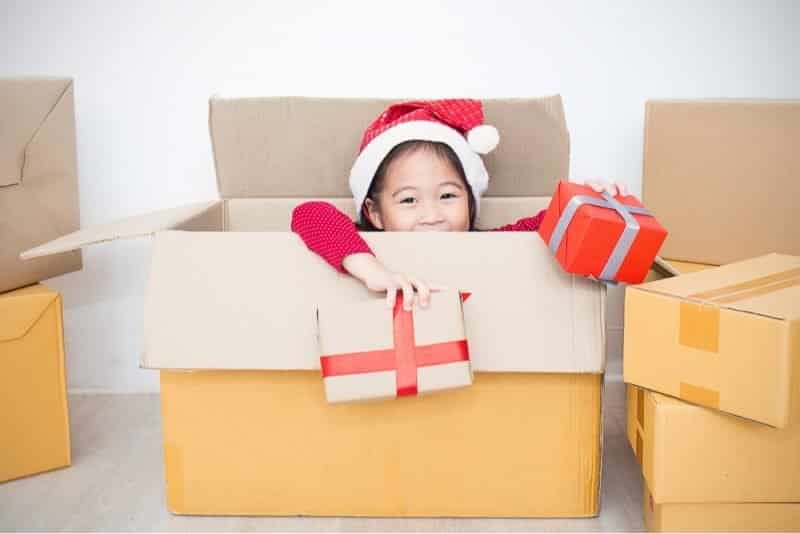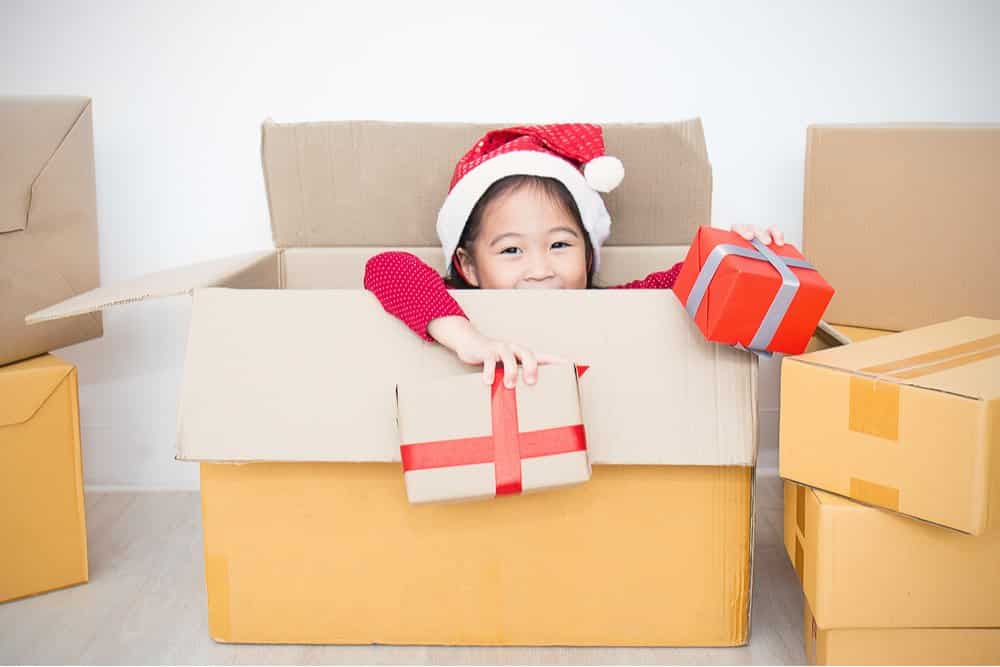 Let's face it. There's always an upcoming occasion when a gift is appropriate. But there's rarely an appropriate area in your living space to keep rolls of wrapping paper untorn and uncrumpled. With the addition of a dedicated gift-wrapping station in your self-storage unit, you've always got a clear zone to wrap bulky presents — no worrying that anyone's going to bust in and spoil the surprise! Keep varieties of gift wrap and tissue paper for all occasions, as well as a holder for bows, ribbons, gift bags, and gift tags. Don't forget tape and scissors and fun pens! 
Self-Storage Is Secure
Unlike your garage or outdoor shed, a self-storage unit is secure from potential trespassers. At our Otto Self Storage facilities, we offer video surveillance and on-site managers so you can leave valuable presents without worry. Of course, there will always be last-minute presents you'll need to stash at home, so here's a great list of around-the-house spots for hiding Christmas gifts. And if you're really sneaky, you might want to check out this master list of brilliant secret hiding places in your home.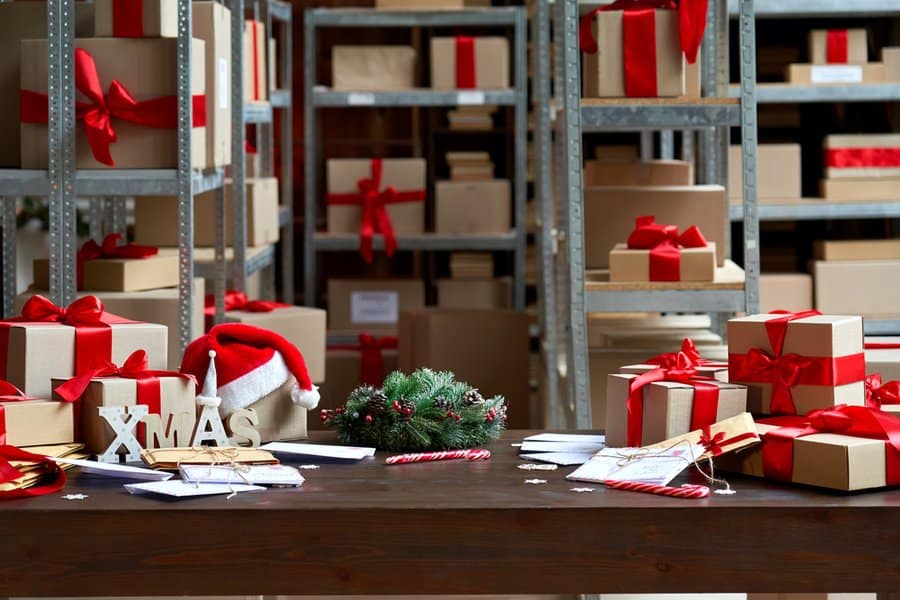 Climate Control Is Key 
Seasonal items like wrapping paper and party textiles (napkins, tablecloths, etc.) are especially vulnerable to damp environments, as are wrapped gifts, which can wilt and come apart if exposed to moisture. A 100% climate-controlled self-storage facility like our location in St. Charles, Fountain Lakes Storage, offers real protection from extreme hot and cold and optimum humidity in all units. 
Otto Self Storage Has You Covered!
Are you a big gift giver in the Missouri area? We've got your dream treasure lair waiting for you, with easy ground-floor access and loading carts and dollies to make storing your stuff a cinch! Contact us and we'll get a storage plan going for you so gift-giving becomes a breeze for years to come! At Otto Self Storage, you'll find the most convenient and tenant-friendly Missouri storage units.